Skullcrusher's pinpoint candor
On her debut EP, Helen Ballentine fixates on and deftly articulates her most anxious moments.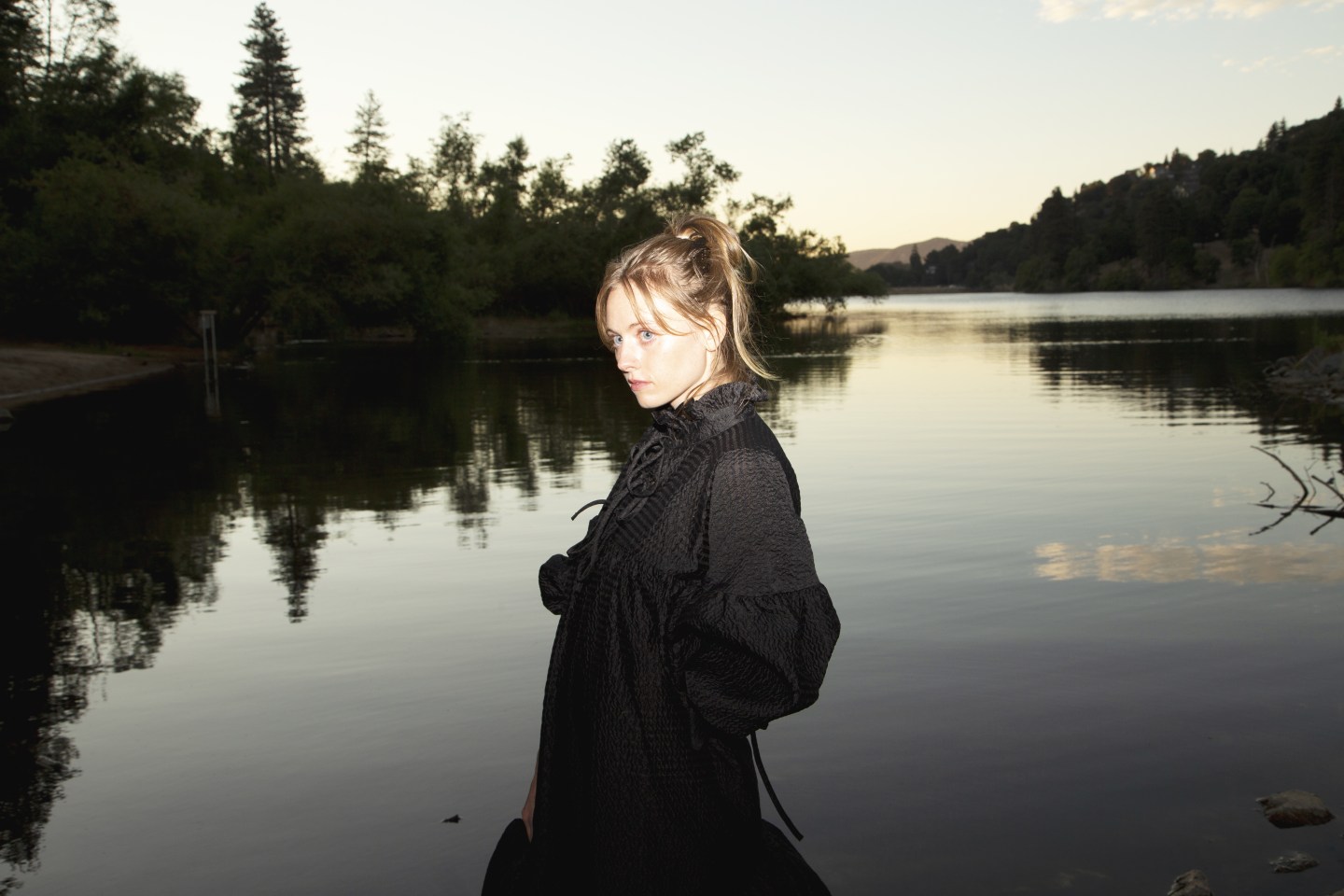 The FADER's longstanding GEN F series profiles emerging artists to know now.

Early last year Helen Ballentine was living in a large, white-walled, Colonial Revival-style house in Los Feliz. She was working as a nanny from dawn until noon, when she'd return to an empty home free of her five roommates to work on her own music in earnest for the first time in her life. That didn't mean, though, that Ballentine was writing every afternoon. One song might take a day or two to come together, but there would be weeks-long breaks for reflection and self-analysis between demos. She'd recently quit her job working at a gallery, and she'd been through the type of cataclysmic break-up that left her having to find new friends. She'd also started seeing someone new. She was, she says on a Zoom call from her parents' home in Upstate New York, "going through a really deep self-evaluation, and then having to communicate that to somebody that I didn't know that well."
The four songs that Ballentine put together over that six-month stretch now comprise her self-titled debut EP as Skullcrusher, out today on Secretly Canadian. It's a deft record, tranquil on its surface but torrid underneath, its loosely strummed acoustic guitars and vaporous melodies rooted to the ground by probing lyrics. It has Ballentine questioning her choices and even her memories, looking back at a relationship that made her unhappy and detailing the self-doubt that gnawed at her in the process.
It's no surprise that this collection of songs, written through sweltering Los Angeles afternoons in an empty house sounds lonely. But Ballentine's gift as a lyricist here lies in her ability (and desire) to articulate moments that might otherwise pass without notice. "I think it's very telling of the kind of person I am," she says on our call. "I'd rather share everything about myself right away, instead of trying to hide parts of myself." The first song that she released as Skullcrusher — "Places/Plans," uploaded with little fanfare this past January but picked up instantly by The Line Of Best Fit — is a portrait of insecurity, Ballentine feeling as though she's in the wrong place at the right time. In Los Angeles, Ballentine says, she hung out with a group of people who were "obsessed with the idea of having a fun job, and publicly displaying this job as the pinnacle of a young person's life." Without a captivating answer to give when someone asked what she did, Ballentine started to question if her character was as important as some imagined job title. "Do you think that I'm going places?" she asks. "Does it matter if I'm a really good friend?"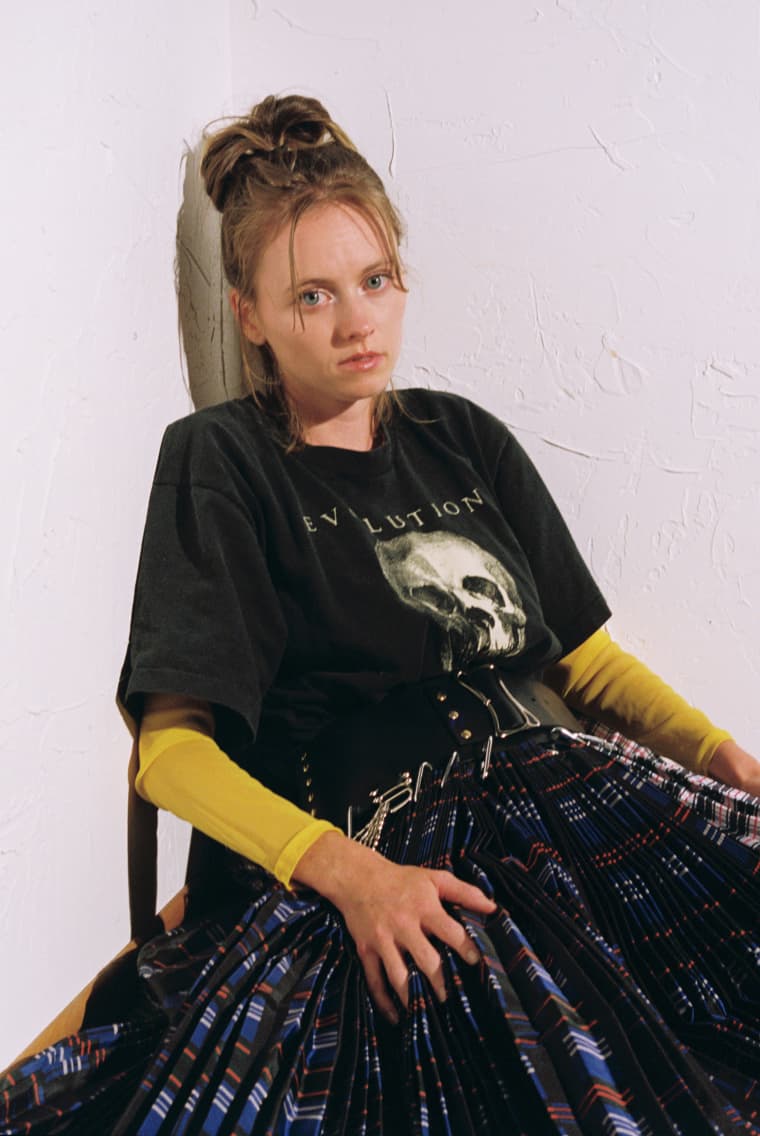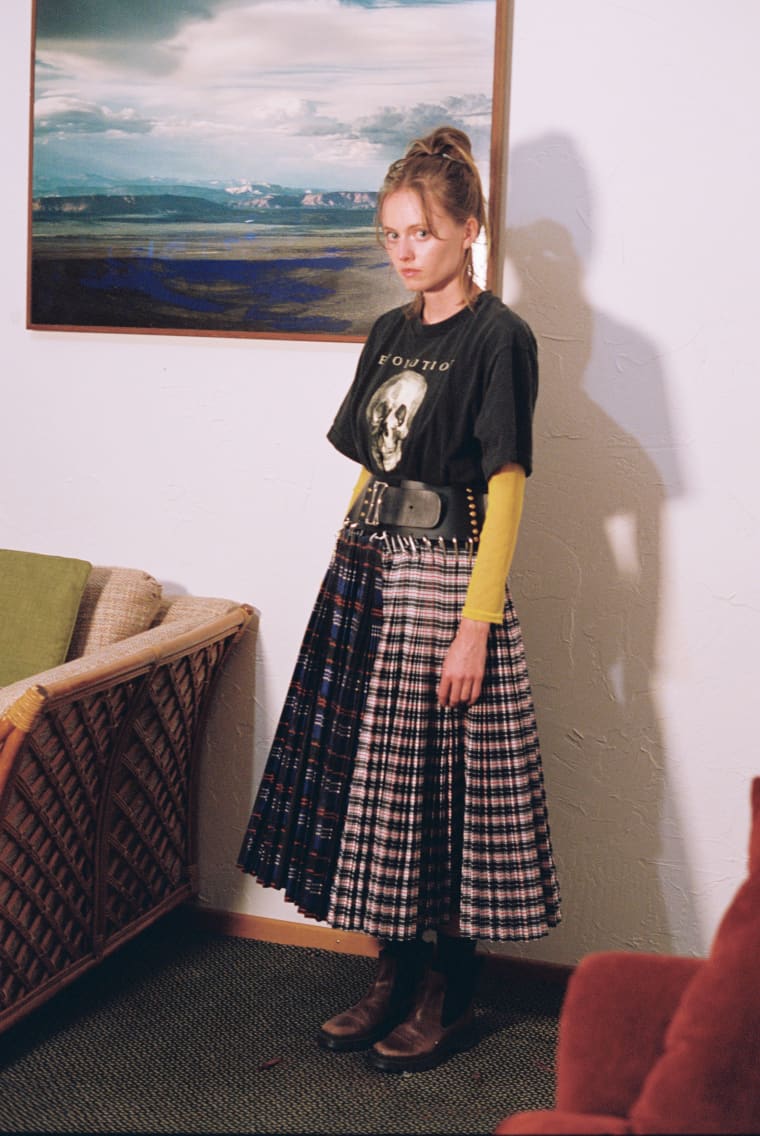 The song puts Ballentine in what she admits is an "interesting position." It effectively launched her career, and she now has a fun-sounding one-word reply ready for anyone who might ask her what she does. But the self-analysis that got her to "Places/Plans" is more important than the end result. "There's so much value in that process of learning how to feel good about yourself without any kind of title or job or anything else to lift you up," she says. "Being able to make connections with other people that have nothing to do with a shared interest or a shared job, I think is an important experience to have."
"Trace" is perhaps the most revealing moment on the record, a song about co-dependence and broken trust: "You're looking at me now / But your gaze is hollowed out / You made plans to just skip town / Would've gone but I found out." Melodically it's the brightest song here — it even has a hum-along chorus — but Ballentine seems to be singing through gritted teeth, clenching the muscles in her jaw to stop herself from slipping into a scream.
Skullcrusher was produced in full by Noah Weinman, Ballentine's new partner. She says that diving into songs like "Trace" with Weinman felt natural, that they'd been sharing everything from early on in their relationship anyway. But more importantly, she says, she was "putting a lid on" her past relationships and insecurities. "I struggle to feel like I'm being understood a lot of the time," she says. "Songwriting is a way for me to spend a lot of time thinking about what I want to say, and then saying it the way I want." Sharing her past with a new partner was, she says, much easier when she could express herself carefully and precisely.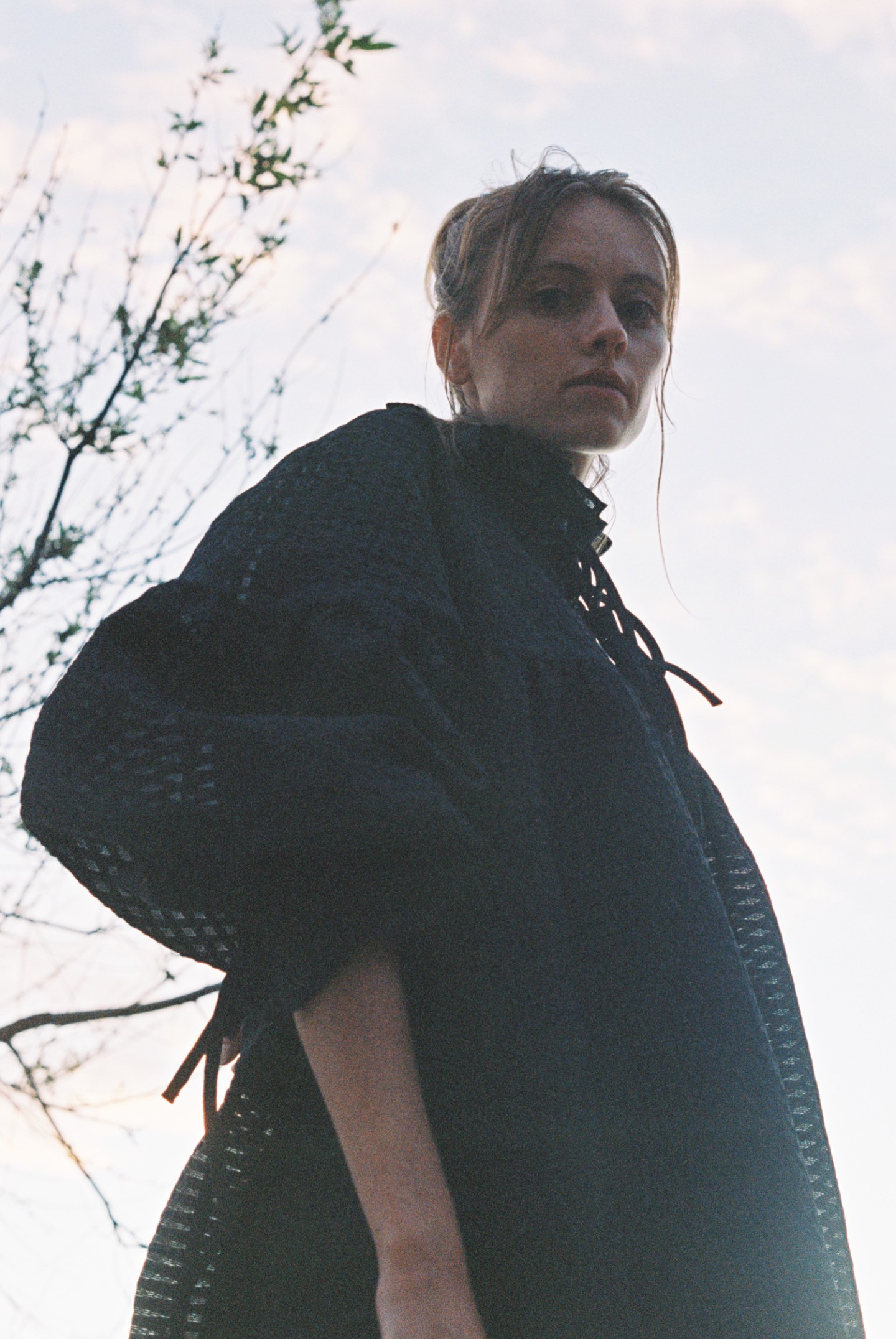 That meticulous candor is particularly evident on "Day Of Show," the closer, which again has Ballentine wrestling with little fixations that others might try to fend off. Ballentine says she wrote it before going to see Weinman perform on night at the beginning of their relationship, changing clothes over and over again throughout the day despite knowing she wouldn't leave her room for hours. As the song sleepwalks forward, Ballentine tries to pinpoint exactly why she's spiraling: "You decorate / The back of the stage with my things / As you sing about who you were / And were you better then?"
"He was someone that I really was going to love, and someone I felt really close to," Ballentine says. "But there was still this part of him that I didn't quite know yet. And I think how that can manifest when you're fixated on something… You know you have to go cook dinner for yourself, but you also can't stop pacing around your room. That feeling."
Ballentine admits that she didn't expect Skullcrusher to reach this many people this quickly, but, even if she'd been writing for an audience of millions from the jump, she wouldn't have changed her process or obscured the sorts of details she pries for on a song like "Day Of Show."
"When I was writing that song that day, it was not a cute experience," she says. "It doesn't always feel good. People often think writing lyrics is this therapeutic thing. It can be. But other times it can be really uncomfortable. Writing these things down sometimes just feels like the only thing you can really do."