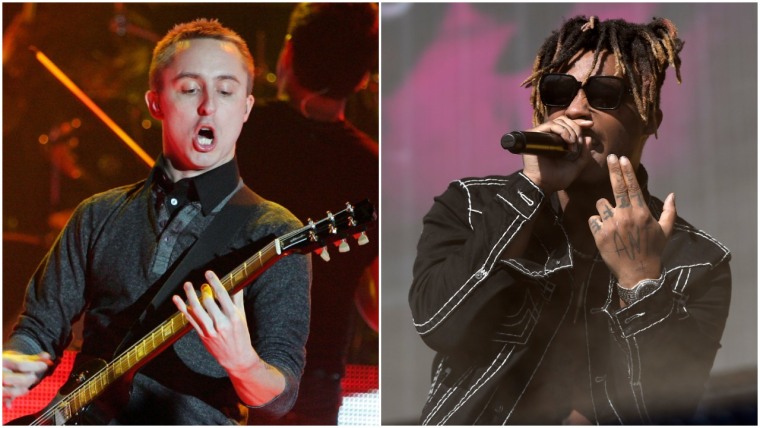 Pop-punk band Yellowcard have withdrawn their copyright infringement lawsuit against Juice WRLD's estate, according to a report in The New York Times. Before the rapper passed away in December 2019 of an accidental drug overdose, Juice WRLD was facing a $15 million lawsuit brought by Yellowcard which accused him of copying their song "Holly Wood Died" to create his hit "Lucid Dreams."
The band voluntarily dropped the suit, according to court papers viewed by the Times that were filed by their lawyer, Richard S. Busch, on Monday. In a statement, Busch said that Yellowcard did not want to pursue the case against Juice WRLD's mother, Carmela Wallace, who is the personal representative of the late rapper's estate. "My clients are very sympathetic not only of Juice WRLD's death," Busch told the Times, "but also needed time to decide whether they really wanted to pursue the case against his grieving mother as the personal representative of his estate."
Christine Lepera, an attorney for Juice WRLD's estate, said that no settlement was paid to Yellowcard and the credits for "Lucid Dreams" would not be changed. However, the filing to withdraw the lawsuit was made "without prejudice," meaning that Yellowcard could choose to refile the infringement lawsuit in the future if they wish.
The FADER has reached out to Juice WRLD's attorney for more information.