Hear John Herndon of Tortoise's debut album as A Grape Dope
Arthur King Presents A Grape Dope: Backyard Bangers is Herndon's first full-length solo project, 20 years after his debut as A Grape Dope.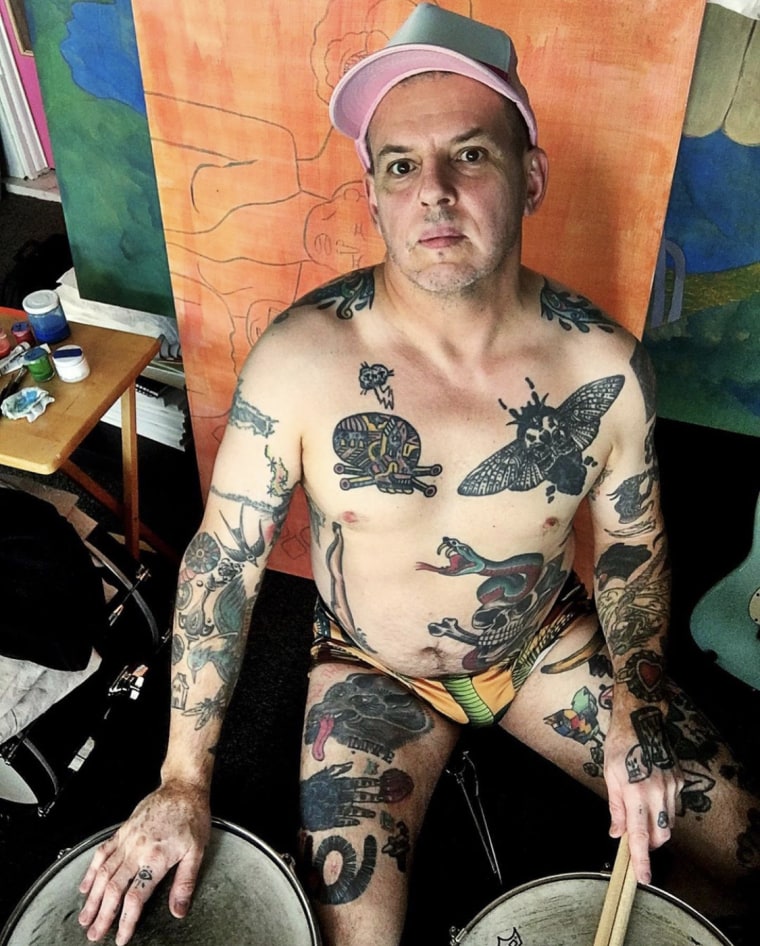 John Herndon has been releasing music as A Grape Dope since the turn of the millennium, when he debuted with a skittering instrumental hip-hop EP called Immediate Action. But it's taken 20 years — and countless albums from his other projects, including the hugely influential post-rock group Tortoise, of which Herndon is a founding member — for the drummer and producer to release his first solo album. Arthur King Presents A Grape Dope: Backyard Bangers, premiering below ahead of its release tomorrow via Dangerbird Records, takes the template that Herndon laid down two decades ago, tears it into shreds, and then pastes it back together at odd angles.
The album is, Herndon says, "a collage of sounds — found and recorded in various places and in various ways and then glued together with some rhythm, some space, melody, harmony and noise," and that's roughly the impression you get listening through. Tracks like "Who Are You" and "Backyard Banger" really do seem to have been picked up in a warehouse, rust still showing, their surfaces coarse. But those cavernous, near-ambient moments are offset by stretches of disco, pop, and hip-hop that blend seamlessly. The album's core — a three-song stretch of "Rainbo Locals," "Nod to the Peanuts," and "A Glorious Day" — borders on the psychedelic, and there are enough house beats lurking in the mix to keep the record buoyant throughout.
"Some of the music I like most makes me want to jump around, headbang, and dance," Herndon says in a statement about the record. "I was trying to make a record that would make me feel these things with the hopes that it would make you feel these things as well!" Listen to Arthur King Presents A Grape Dope: Backyard Bangers in full below.