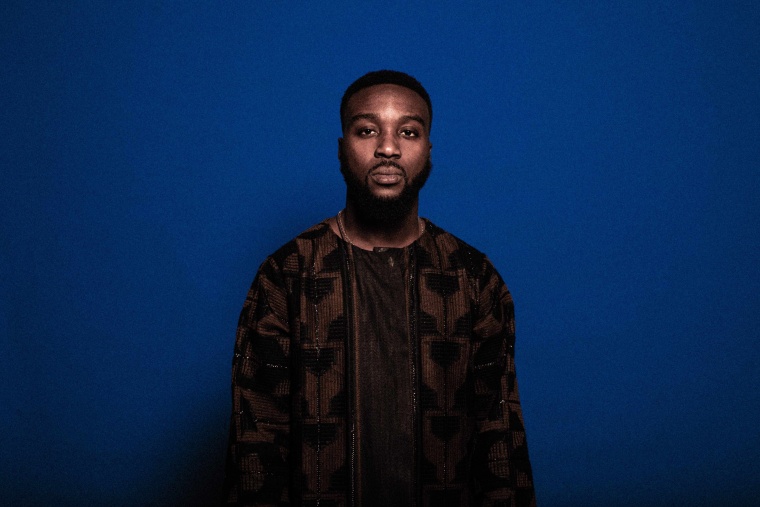 On his new EP Young, Black & Blue, self-proclaimed Afrobop artist Idris Lawal takes stock of his recent move from Ottawa to Toronto by thinking about his family's journey on a more holistic level — from Nigeria, to Qatar, to South Africa, and finally, Canada. The result is a well-seasoned homage to his communities of the past and present, as visualized in his new video for the effortlessly smooth "Gung Ho," featuring Jelani Watson on sax and Sydnee Croft on backing vocals.
"The music video for 'Gung Ho' was meant to be reflective of intimate moments between my parents and I," Lawal wrote in an email to The FADER. "The moments in which my parents passed down the wisdom that guide me today as I navigate through this cold, blue world. One of the most important lessons my parents taught me was to never forget my roots, as the song's lyrics mention so I wanted to make sure this music video visually showcases my roots - through the outfits and backdrops used."
"Working on this video was a milestone for me as it was my first time as a 'creative-director' for a music video. Picking out the outfits, backdrop materials and props was a fulfilling process. Another big milestone is that we finished shooting this video right before the pandemic hit and we were able to complete the video via remote editing session. Lastly, I've always been taught to keep my friends close and the beautiful black faces you see in this video are people I am proud to call friends and collaborators."
Watch the "Gung Ho" video, and stream his EP Young, Black & Blue in its entirety, below.