Steve Gunn and John Truscinski look to P-Funk on the driving "Valley Spiral"
From Soundkeeper, out via Three Lobed on October 9.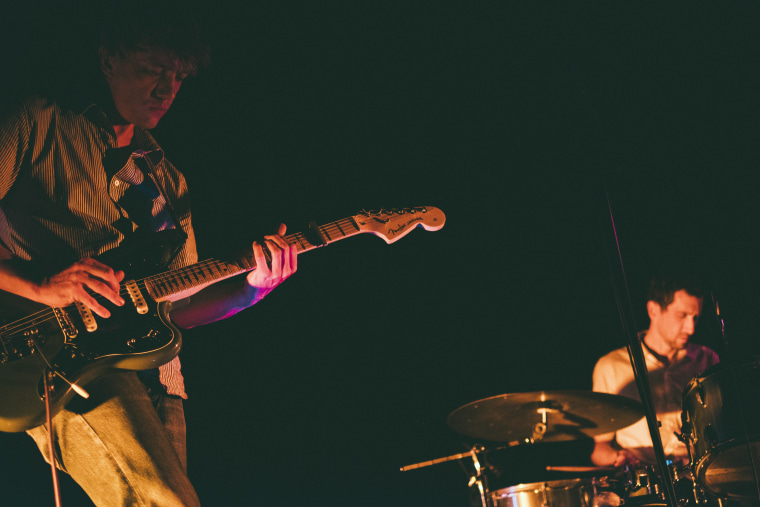 Three Lobed will be celebrating its 20th anniversary over the next year by releasing six full-length albums from artists who have had a hand in the North Carolina-based label's eclectic and psychedelic history. Some of the details of the project are still under wraps, but we do know that the series will comprise albums from Daniel Bachman, Sunburned Hand of the Man, Six Organs of Admittance, Body/Head, and Sonic Youth — a perfect encapsulation of Three Lobed's legacy of choosing quality and invention over superficial uniformity.
The first album from the project is Soundkeeper, the fourth album from Steve Gunn and John Truscinski as Gunn-Truscinski Duo. It's an absorbing, dynamic, and organic-sounding record, a dozen instrumental ruminations that grow from Gunn's explorative guitar and coil around what Jesse Jarnow describes in his essay on the album as Truscinski's "outside-in drums." The latest single from the record is "Valley Spiral," premiering below, one of the Soundkeeper's more propulsive tracks, which, Gunn wrote in an email to The FADER, is in part a tribute to the legendary Parliament-Funkadelic guitarist Eddie Hazel.
"For as long as John and I have played together, we've talked about Eddie Hazel's guitar sound," Gunn wrote. "The way he lets go on "Maggot Brain" reaches beyond the large shadows of rock and roll guitarists that were so happening at the time. Hazel's use of the echoplex is inventive, and ultimately, has been extremely influential for decades. I am by no means trying to copy the man's style, I wouldn't know how, but I did feel a dedication was in order because we've talked about him so much over the years."
"Like most of our material, 'Valley Spiral' extended out of a riff that came out of our practice space one afternoon," Gunn continued. "In the studio we discussed trying to recreate the idea, while not pushing its limits. We wanted to work with restraint and not go too far over the edge with our playing, which is sometimes difficult for us. I quietly bash on a piano somewhere after the first few minutes to drive the song a bit — a new thing for us."
Listen to "Valley Spiral" below and pre-order Soundkeeper here.