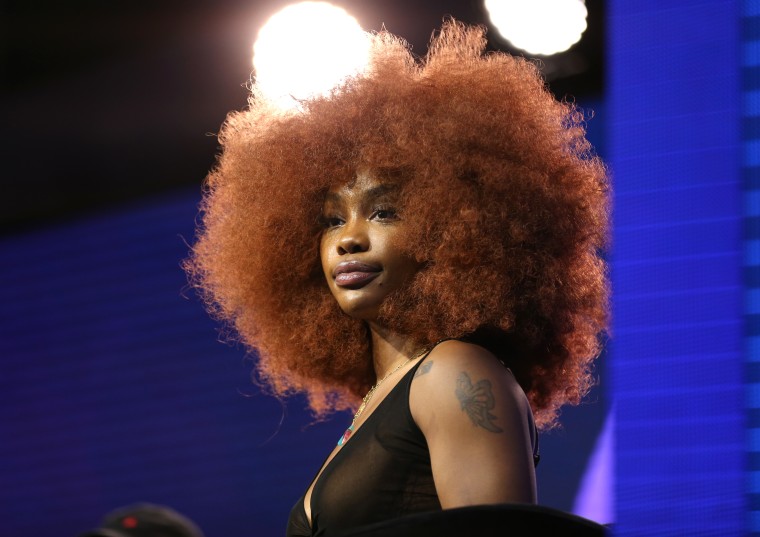 SZA's sophomore album and follow-up to 2017's Ctrl is one of the most anticipated albums in popular music, but information about the project has been almost non-existent. The album has no confirmed release date, and no singles from the project have been shared. On Wednesday evening SZA posted a series of since-deleted tweets expressing frustration with her label Top Dawg Entertainment and its president, Terrence Louis Henderson Jr., better known as Punch.
In the tweets captured by The FADER, SZA seemed to allude to her album's delay and the lack of public details about its release. "At this point y'all gotta ask punch," she wrote in the first tweet, "I've done all I can do." A fan replied, asking SZA to describe her relationship with Punch, to which she replied "BEEN hostile." She went on to respond to a fan who said that Punch only responds to requests for unreleased SZA music with "soon." "This is all he says to me as well," SZA said. "Welcome to my fucking life." See the tweets below: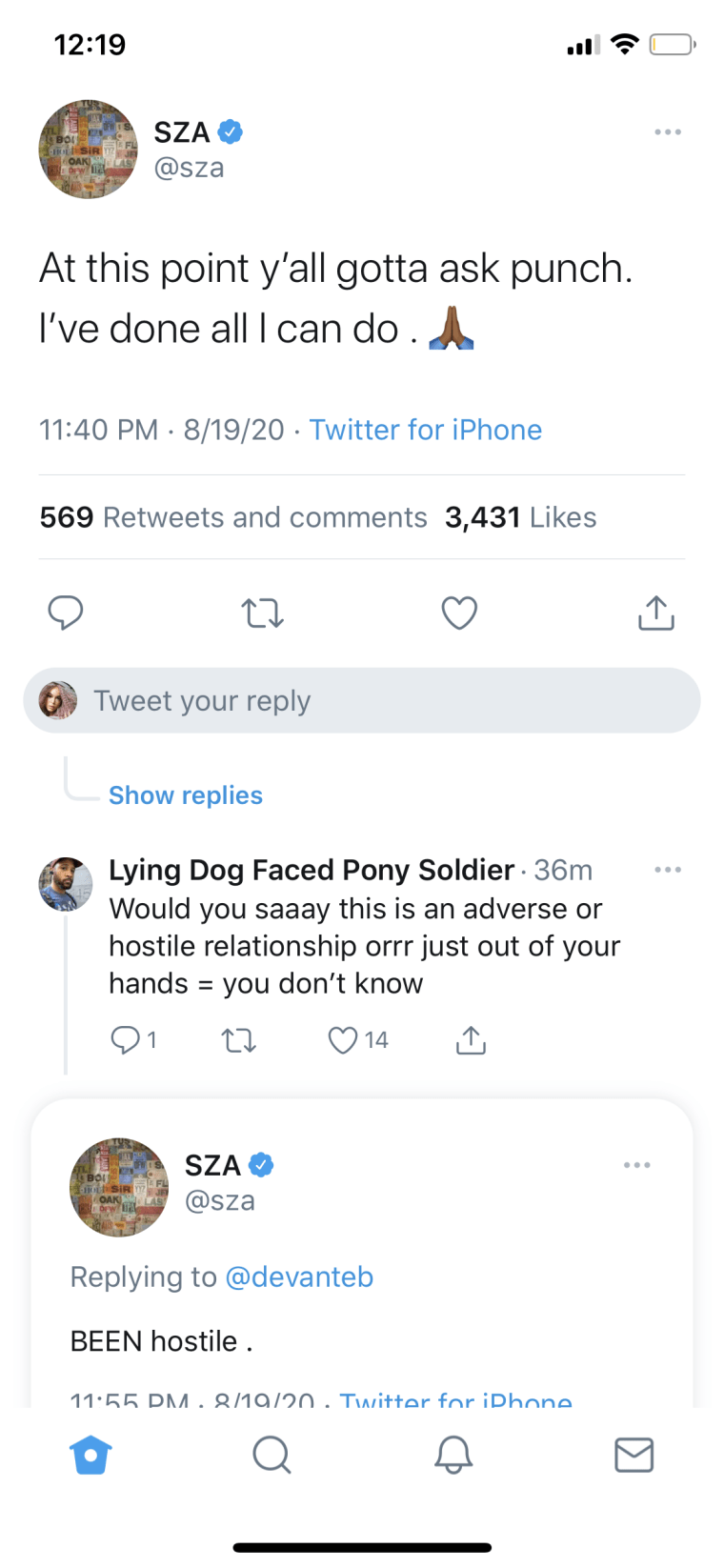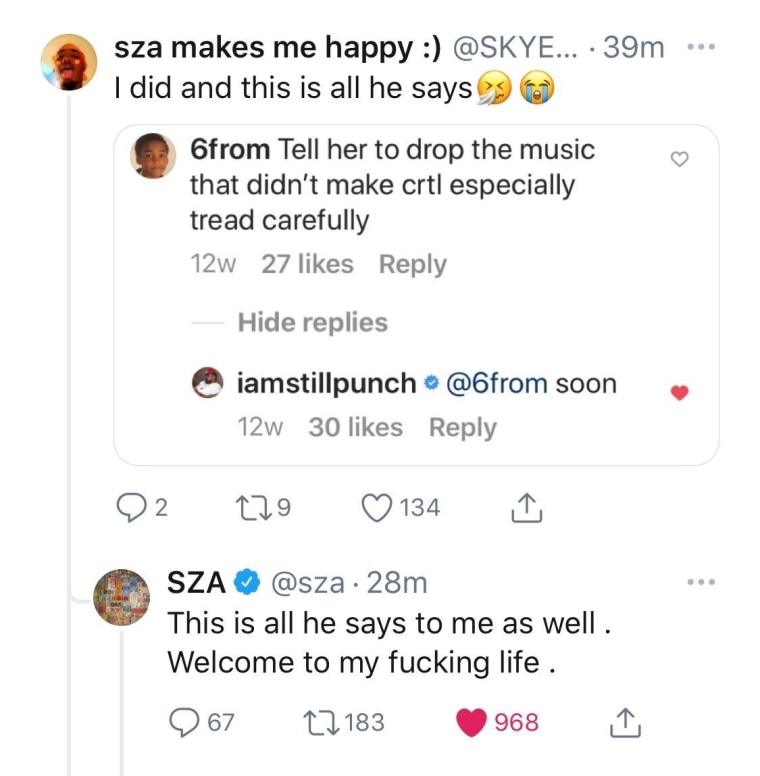 Soon after SZA's tweets, Punch alluded to the controversy on his own Twitter page. He retweeted two criticisms of his alleged behaviour, and posted two tweets. "I am a person and you guys are hurting my feelings," he said in one tweet before posting, "I'm gonna remember you niggas once the meet and greets pop off again."
In January, SZA told fans that she and Punch had discussed a 2020 release date for the project: "I'd say the date me and punch jus discussed .. but that would stress me n build [unnecessary] pressure." Her latest musical release was "The Other Side," a collaboration with Justin Timberlake from the Trolls: World Tour soundtrack.
The FADER has reached out to SZA's representative and TDE for more information.