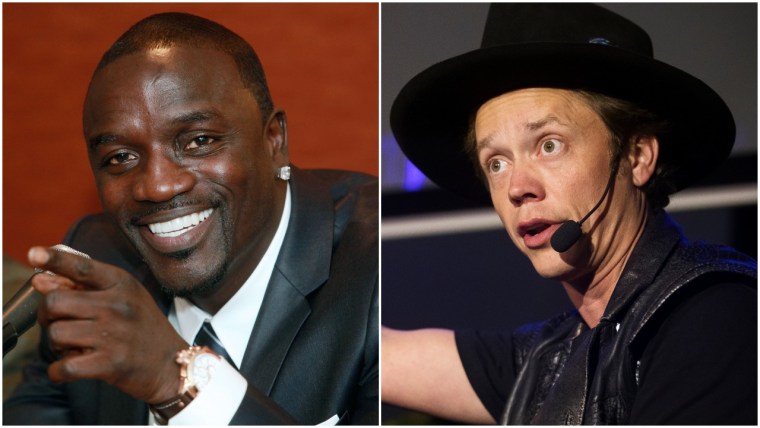 "I've always known Brock Pierce to be a standup guy," Akon said in a statement. "He's a real people's person and he doesn't operate between party lines. We share the same dream of pushing America forward for everyone without showing favoritism to one particular base." Pierce is reportedly on the presidential ballot in eight states.
Pierce's campaign website lists Akon as a "Team Member" but contains nothing in the way of coherent policy. Under "Agenda," Pierce's website says, "We are in this election to put an end to the illusion that we live in a flourishing democracy that facilitates solving the real problems facing Americans each and every day." The page "Our Principles" contains the subsections "Liberty," "Sustainability," "Wellness," "Humanity," and "Truth."
Akon's entry into the 2020 race comes after Kanye West's messy and controversial bid for the presidency. His campaign, which has been pushed along with the help of Republican operatives, is on the ballot in the states of Arkansas, Colorado, Oklahoma, and Vermont. Last week, West's presidential was kicked off the states of Wisconsin, Ohio, Illinois, Montana, and West Virginia. West's campaign has failed to gather support, with just 2% of Black voters endorsing his bid in a recent poll.
The FADER has reached out to Akon's representative for comment.