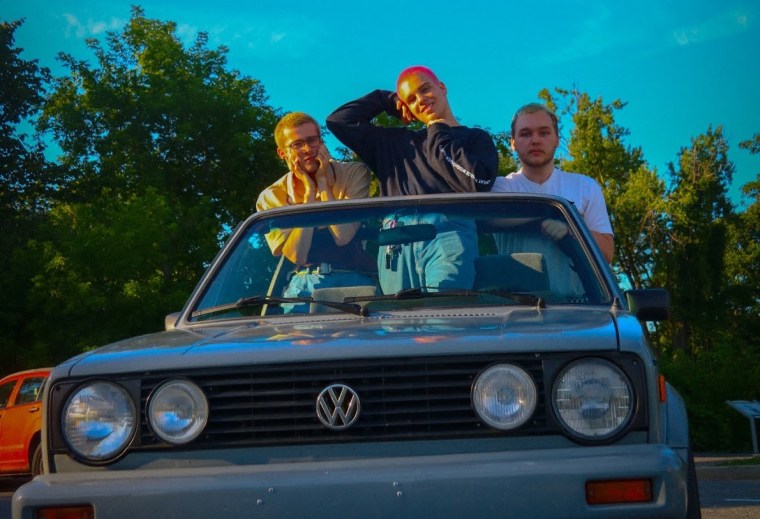 As dad sports, three pals from suburban Ottawa — Miguel Plante, Keith McDonald and Alex Keyes — deliver easy-gliding jangle pop with an emphasis on the endearing. It's particularly expansive on their latest, "name & place," a tactile daydream with echoes of the anthemic.
"You know that feeling when you're looking out of a car window and it's dark out and everything is just really beautiful and you feel like you're in a coming of age movie?" vocalist and guitarist Miguel Plante wrote in a statement to The FADER. "We tried to make this song exactly that." Its video, premiering here today, doubles down on that sentiment by offering exactly the kind of reconstructioned supercut that this level of dreampop commands.
The Noah Keckler-directed clip arrives in celebration of the news that dad sports have signed with Grand Jury, joining the ranks of Jordana, Native Sun, Twin Peaks, and Samia. Watch the video below, and be on the lookout for more on the way from the Ottawa lads.