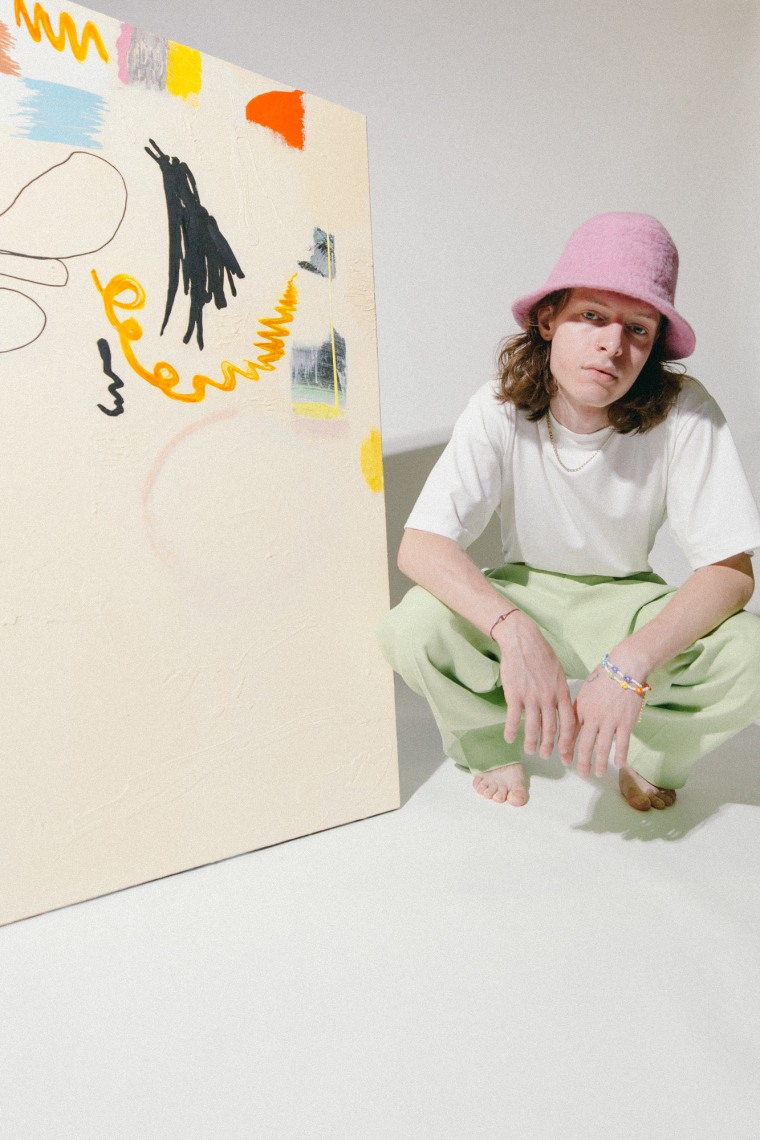 The Chicago-based label Sooper Records has quietly released a series of innovative albums over the past few years, with projects from label co-founders NNAMDÏ and Sen Morimoto as well as rising star KAINA all garnering critical acclaim. Their latest signee, Luke Titus, looks certain to do the same on his debut, PLASMA, announced today alongside a NNAMDÏ-directed video for new single "Ooze." The single, premiering below, is as frantically percussive as you'd expect from an artist who, until now, has been best known as a brilliant live drummer and a trusted studio resource for Ravyn Lenae and Noname. But Titus' voice is far less hyper, a somnambulant moan that calls back to Thom Yorke and sounds wonderfully off-kilter next to some mathy guitars.
"I wanted to announce my album with 'Ooze' because it's one of the more abstract and experimental tracks on the album, thus showing it's scope and sonic variety," Titus wrote in a statement to The FADER. "I also just like to make unorthodox music, so it lets the listener into my world right away. I got to work with NNAMDÏ on the music video too, which was so great. His vision matched perfectly! (Especially when I puked because I had to keep hanging upside down)."
Watch the video for "Ooze" below. PLASMA is due out on November 13 via Sooper.