A rare interview with Popcaan, dancehall's past, present, and future
The dancehall innovator discusses his gargantuan new project, FIXTAPE, and the "good energy" he cultivated in his home parish of St. Thomas while recording.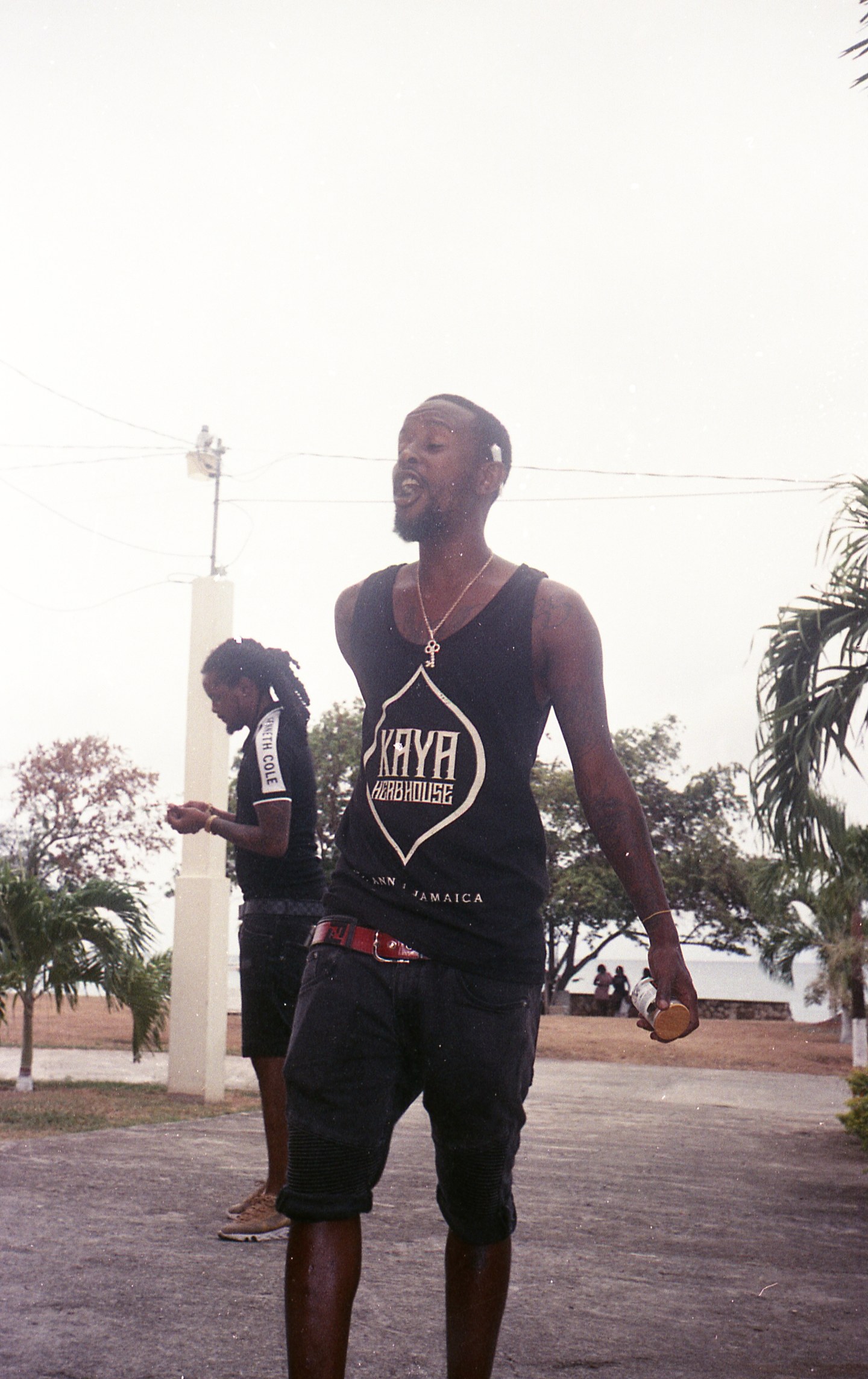 Just before Christmas two years ago, almost 20,000 people travelled from all corners of Jamaica to its southeasternmost parish, St. Thomas. It may not be among the first places that come to mind when you think of the island, but Popcaan had effectively made his birthplace the center of the musical world with the inaugural staging of his festival, UnrulyFest, the lineup for which rivalled that of the biggest festivals across the world. Drake, Bounty Killer, and Tanya Stephens topped the bill, with a host of dancehall and reggae behemoths filling out the one-day event.
Popcaan used Unruly Fest to bring fans into his world, and his latest full-length project is no different. On FIXTAPE, it's abundantly clear that the 32-year-old singer and songwriter has already left an indelible mark on dancehall. Now, more than a decade on from his breakthrough, he's started to alter the genre's palette, expanding its sound and disrupting what the world knows of the genre.
The project was created in collaboration with the Kingston-based production collective Chromatic Sound after Popcaan contacted its founder, Creep, and its newest recruit, Travis, with the idea of reimagining a project that he first released eight years ago. "In 2012 I did the Yiy Change mixtape and this time we just were always saying 'fixtape,' so we decided to go all the way and name it a fixtape," Popcaan writes in an email to The FADER as part of a rare interview.
Technically, two versions of FIXTAPE exist. On select streaming platforms, fans have access to the 19-track version of the project, but the real Unruly experience is the almost 90-minute, single-track YIY CHANGE FIXTAPE, a much more textured and holistic experience packed with freestyles, bonus records, dubs, and skits that show the breadth of the artist's vision. "You know we haffi do the thing legal and right so that's why only those original tracks were released pon the streaming platform dem," he writes. On YIY CHANGE FIXTAPE, Popcaan's playground seems more open. On "Hate" he freestyles over Jay-Z's 2009 single of the same name, while "Watch Ya" has the artist flexing his lyrical dexterity over N.O.R.E's 2002 single "Nothin'." FIXTAPE follows the rules, but the YIY CHANGE FIXTAPE pushes the boundaries.
FIXTAPE is the culmination of nearly five years of work and a one month-long stay at the pop-up Unruly and Chromatic camps in St. Thomas where, thanks to a sudden abundance of free time earlier this year, everyone involved could focus on the project's finishing touches.
Creep himself admits that the global pandemic had an impact on the record's creation. "It took five years because Skull [Popcaan] and I both had busy schedules and we just couldn't find the time to go in the studio to actually do everything that needed to be done in order to complete the project," he writes in a separate email. "We started in 2015, got a couple songs done, and months down the line we got some more done, so it was always pitch-patch. The hidden blessing of lockdown was that we had all the time in the world, so we went to St. Thomas and got it all done."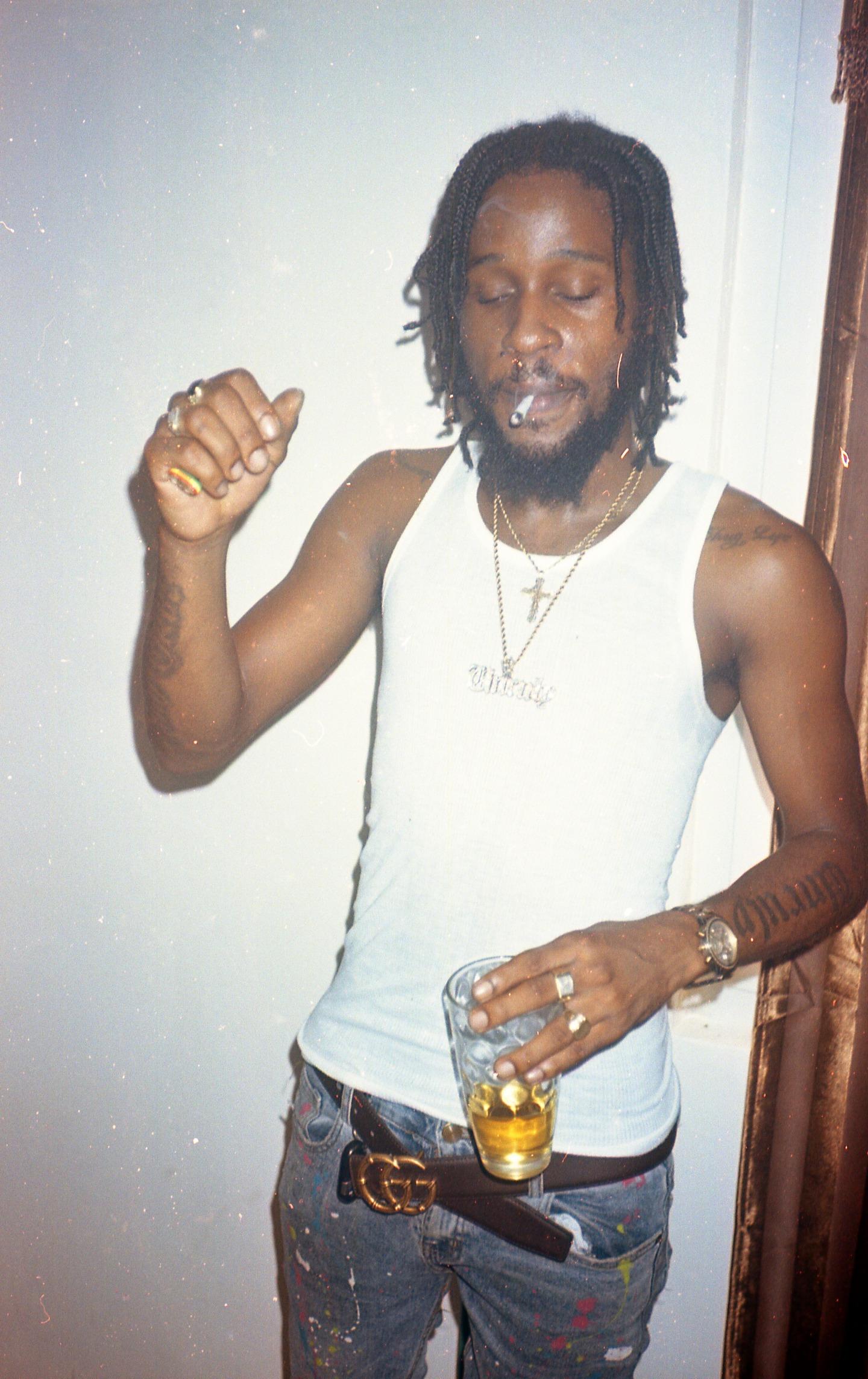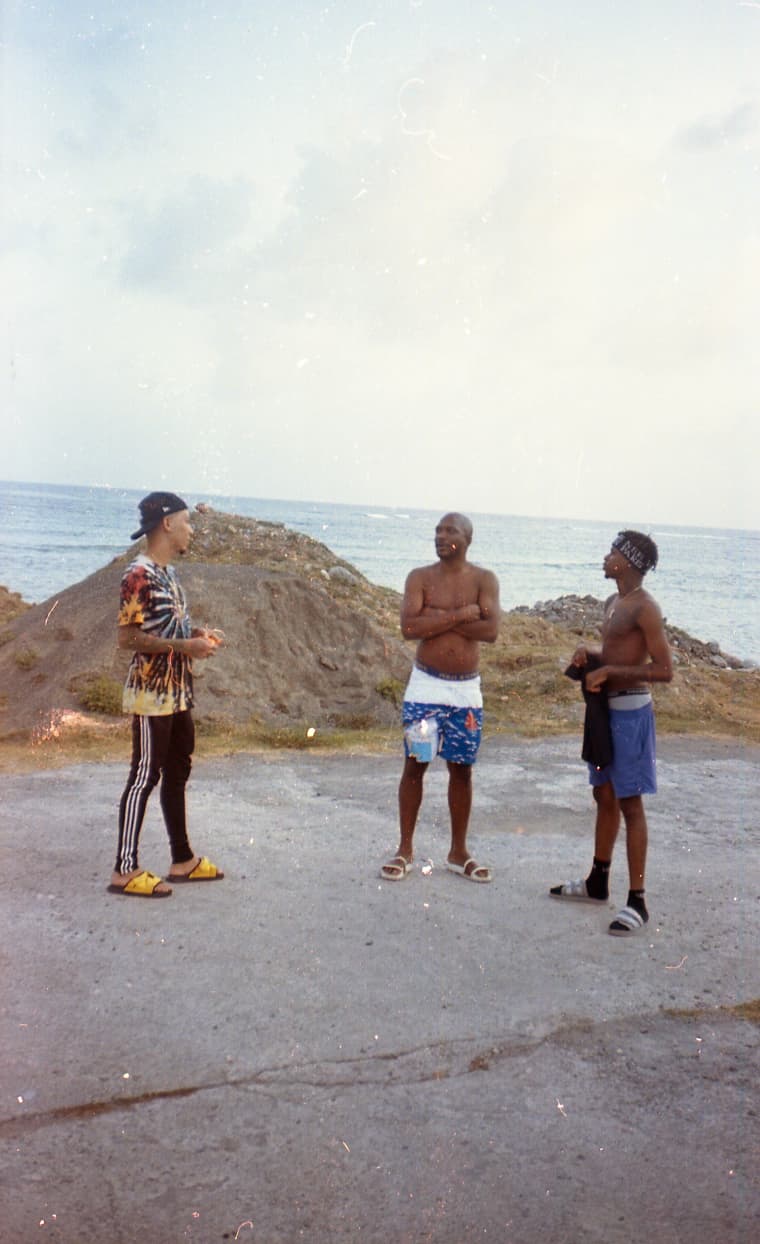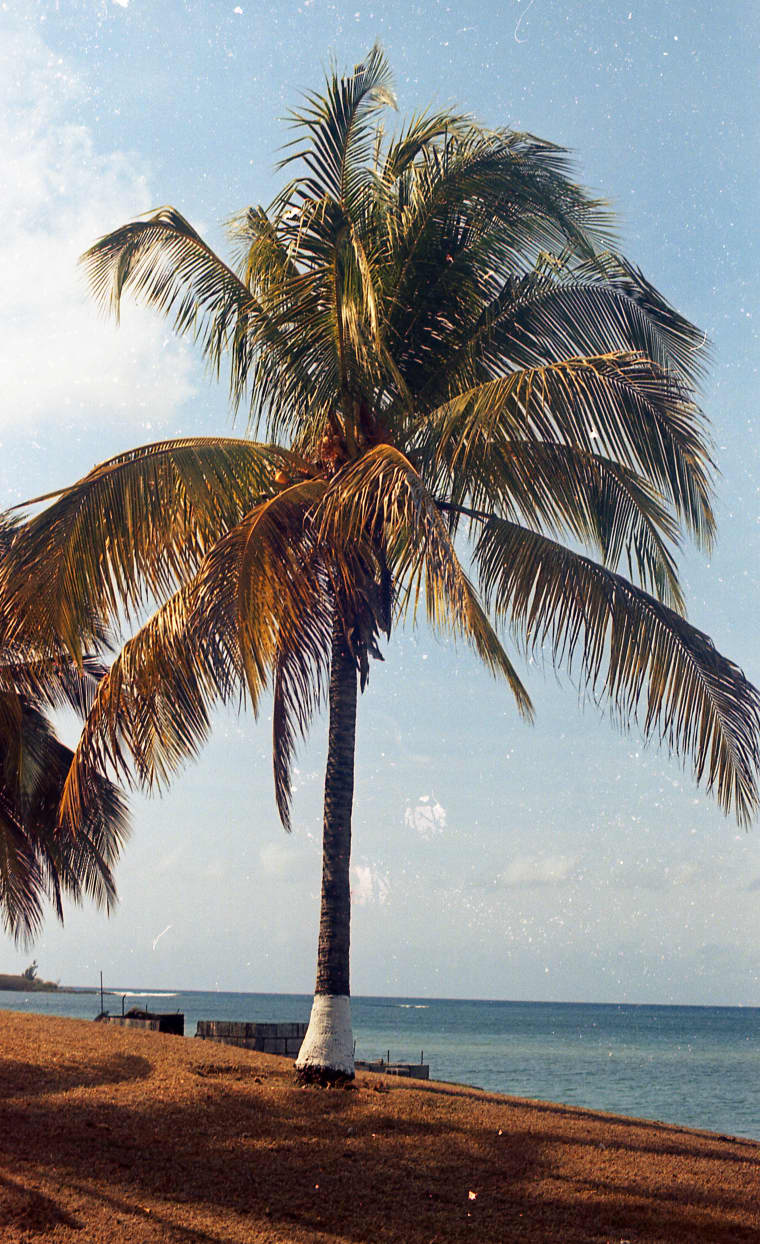 Having the team back in St. Thomas for an extended period also meant an opportunity for these collaborators to bond more closely. "It was purely good energy and good vibes," Popcaan writes. "That kind of setting helps me to be my best self." And that extra time to work on the project's sound allowed Popcaan to continue transforming dancehall's sonic landscape. Dancehall is all about maximalism — big bass, big energy, big bravado, big theatrics, big energy — but alongside Skull, Popcaan has worked to create a signature, stripped-down sound, which you can hear on albums like Forever and Where We Come From. Choice tracks like "Firm and Strong" — which featured a choir on its chorus — and "Silence" are emblematic of the duo's defining sound. This sort of minimalist production didn't follow the conventions of dancehall at the time, but the artist's ever-curious approach to his music shone through — and it never required him to abandon all of his traditional dancehall sensibilities.
Of course, with Popcaan being a newly-minted OVO Sound signee, Drake makes a couple of appearances on the record, and he brings other artists from his camp, like PARTYNEXTDOOR and Preme, who feature on "Twist and Turn." But there's also a strong Jamaican presence here, including features from Jada Kingdom on "Love It", Unruly signee Quada on "Girls In Love'' and "Have It," and rapper Bakersteez on "Smoked Out." The good vibes cultivated in the studio extended to these artists too. "Majority of the features on the project were done in St. Thomas," Creep writes. "Nuff of the artiste dem did come out there: Skillibeng, Quada, Stylo G, and a lot of other artistes were there as well. It was just an organic setting; mixtape a work pon, vibes a flow, artiste just jump on."
It's clear throughout YIY CHANGE FIXTAPE that Popcaan is creating a mosaic of sounds. A dramatic and cinematic piano rendition of old Popcaan riddims introduces the record — first "Family," then a buttery transition into "Only Man She Want," "Gangster City," and a snippet of Drake talking to a crowd of roaring fans with blaring vuvuzelas at Unruly Fest's first staging. The album welcomes a host of producers from Jamaica (like TJ Records, Dane Ray, and Mini E5, among others) and abroad (including London on the Track and Boi1Da). "I am a dynamic artiste who studies various genres, so it was important to incorporate the different sounds from our various producers to represent that elevation of dancehall sound," Popcaan writes. While "CANARY" sounds like a hazy Miami night, "FAST LANE" is reminiscent of an early 2000s rap record, "MAMAKITA" borrows the same sonic production from many Afrobeats singles, and "ALL I NEED" carries that iconic, down-tempo Toronto sound. The project feels like a reminder of Popcaan's artistic fluidity without losing dancehall's essence.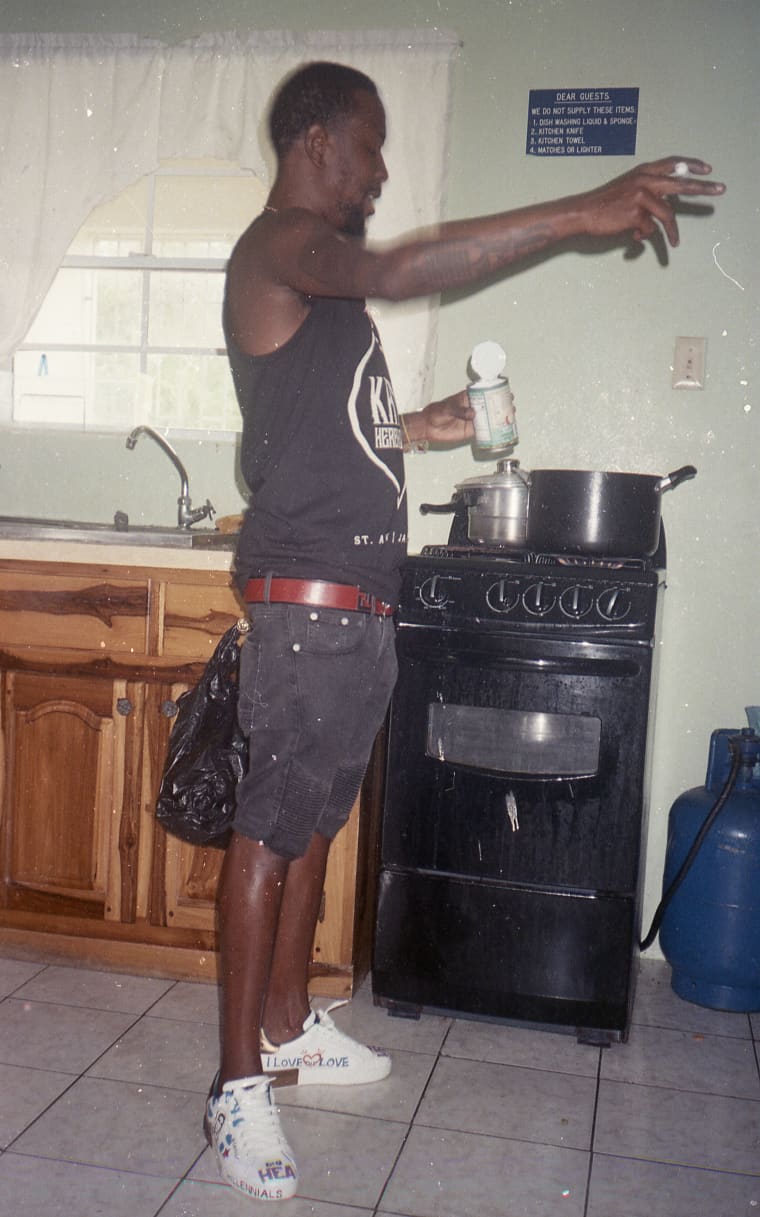 And FIXTAPE offers more than music; the visual elements of the release brought together artists from across the island. With Creep handling its creative direction — he worked alongside photographers Becx and Phvrvoh to produce the album's imagery and alongside Bakersteez for the highly stylized series of covers — it spoke to a sharper way of packaging dancehall, catering to an audience craving a more immersive experience. "This was actually the first time I have ever fully creatively directed a project to this extent and it started with bringing Phvrvoh out to St.Thomas with us to capture the whole essence of the experience on film," Creep shares. "I basically had the concept of the cover from the jump so I knew what I wanted Phvrvoh to capture: a photo of the creators of the project — me, Popcaan and Travis." There's also a mini-documentary on the way courtesy of Jeezy Jez, chronicling the days spent at camp. "We released two previews to the docs and in that you can see snippets of a more in-depth look at the whole St. Thomas experience," Creep writes, "from hanging out by the river, the creation of the mixtape, visuals from when featured artistes did a voice... just an insight into the whole process."
Popcaan has bound up his past and his present in FIXTAPE while simultaneously speaking to his — and by extension dancehall's — future. He nods to his early career with dubs from Vybz Kartel scattered throughout the project, while offering his longtime fans the sounds they're used to through records like "BRUCK DI BUDDY" and the Frahcess One-assisted "ANY ONE A DEM." Dubs from his fellow artists, like Protoje and Koffee, also dot FIXTAPE and, paired with features from artists he's bolstered and co-signed, it feels like a strong indicator of where he is currently. Here, Popcaan is striving to innovate — expanding how we consume, listen to, and understand the genre that has inspired him.
"I want people to appreciate the dynamism of dancehall music," he writes. "It doesn't have to have that one particular sound to be considered dancehall. Also, I want to encourage more international collaborations which will incorporate the fusing of various genres." Although the artist has set his sights globally, he's still not losing his signature local style and sound. So now, as it was in St. Thomas the Christmas before last, this is Popcaan's world, and everyone's invited to visit.