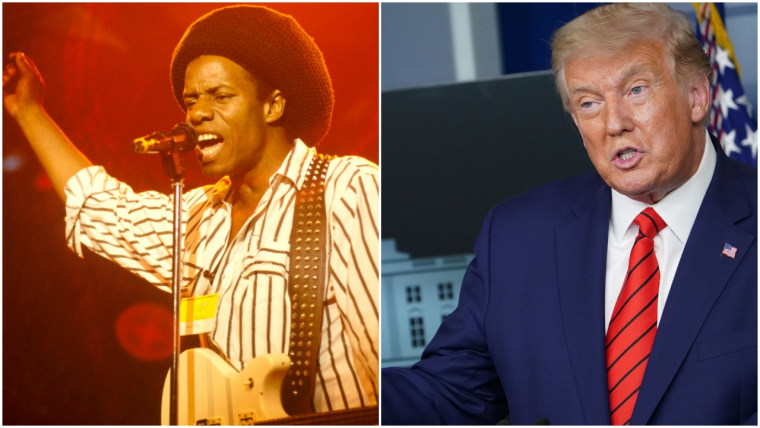 Eddy Grant, the artist behind the massive '80s hit "Electric Avenue," is suing President Donald Trump's campaign after the 1983 song appeared in a video promoting his 2020 run, according to a report from Billboard.
Grant's electro-pop song entered the 2020 election in August after Trump shared an animation containing a portion of the song. The cartoon depicts a Trump-branded train powering through a town, followed by Democratic nominee Joe Biden on a handcar; Biden's appearance is soundtracked by "Electric Avenue." Watch it below:
In a statement to Billboard, Grant's attorney Brian Caplan said the Trump campaign's use of "Electric Avenue" was a cut-and-dry case of copyright infringement. "This is copyright 101," Caplan said. "You need to have a license and nobody in his campaign with a straight face could say he has the absolute right to do this." Caplan said the lawsuit was filed on Tuesday in the Southern District of New York, weeks after Grant sent a cease-and-desist order to the President's lawyer demanding the video to be removed.
Grant is demanding up to $150,000 in damages, an injunction, the destruction of the video, and lawyer's fees. "Eddy stands for peace and justice," Caplan said, and this ad is not consistent with the ideals Eddy has stood for and sung about for years."
Grant is the latest musician to consider legal action or pursue it against the president for unauthorized use of music. Neil Young is suing the Trump campaign for playing his music at rallies, and the estate of Leonard Cohen is "exploring [its] legal options" after Cohen's song "Halleljuah" was played at last week's Republican National Convention.