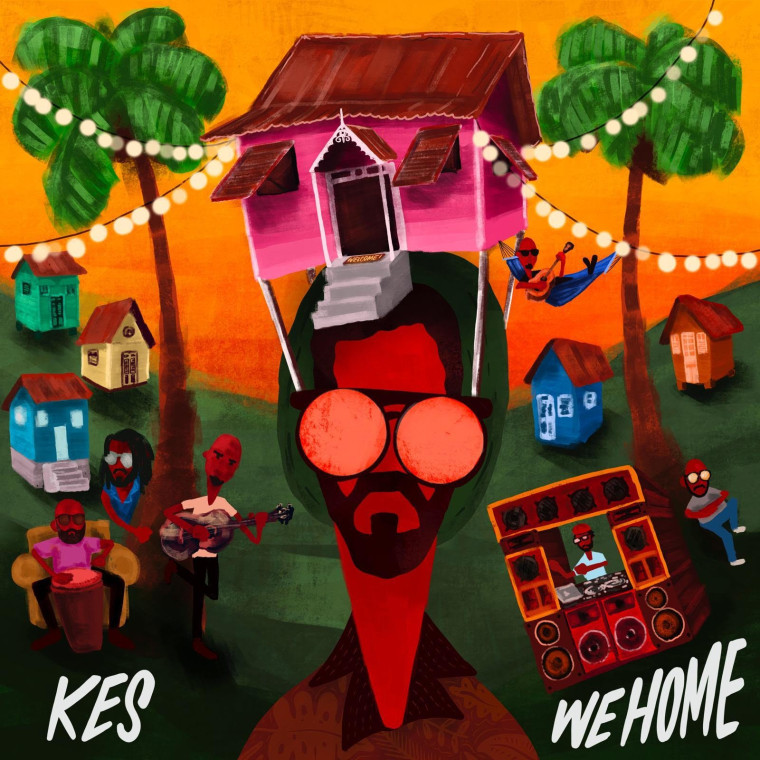 Soca icons Kes the Band are primed to ride out the last days of summer, sharing their live album We Home last week. The album features familiar and re-worked versions of their biggest hits including "Endless Summer", "Magic" and "Hello," which takes the title as the most-streamed soca song of the last decade.
Bringing a stage show home in a time when fans can't experience the real thing is both ambitious and timely, particularly in a single-driven genre where the crowd always decides the next hit. While the music industry at large saw the overall impact of the pandemic, soca, in particular, thrives on not only stage shows but various week-long runs of parties and parades from Trinidad to Toronto, Barbados, Berlin, London, Miami and more for its creative juice. Virtual concerts have helped to bridge the gap, with the band appearing in their own nearly 90-minute live set and a recent headlining slot on the online version of New York City Carnival's Brass Fest. "As a genre, there's an energy but now we're going to have to recalculate to see how we express that energy," the band's namesake and lead singer explained. "The road definitely inspires music — the interactions, the random things that happen that you can't plan. But I think creativity always finds its way."
As social distancing measures continue in Kes' home island of Trinidad, the pandemic offered much-needed space for the project, originally slated to be acoustic, to evolve. "If we did not have this time on the ground for so long, since we're usually traveling, I don't think we'd have been able to pull this off unless we took time off," Kes said. "This live album felt suitable for this time. It felt representative of 2020, and gave us an opportunity to do something we always wanted to do."
Stream We Home below.