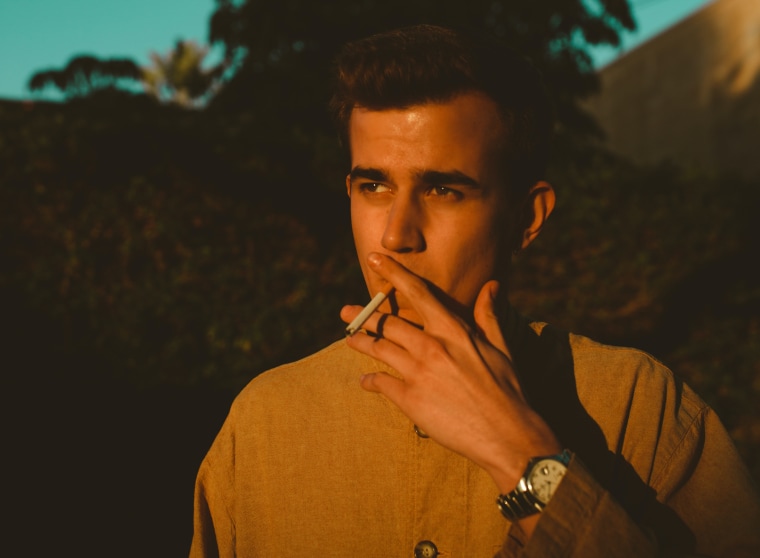 Santa Barbara-based artist bloody white is making a name for himself as part of the next generation of sun-soaked emo pop. At age 20, he's already a jack of all trades — his new EP you'd walk right over me, debuting here today, was entirely self-written, produced, performed, mixed and mastered. Penned back when he was 17 and 18, the project encapsulates a certain late high school gravitas — from its easy-going moments ("tongue tied," which has already racked 1.6 million Spotify streams) to blistering uncontainable angst ("funeral.")
"There's this unmistakable nostalgic feeling I get when I play 'overdosing' back. I was definitely more controlled by my emotions back then," bloody writes in an email to The FADER. "Not that nothing gets to me now, but back then I seemed to have very little forethought before saying or doing something impulsive. But in defense of my past self, I had a lot on my mind and was feeling pretty overwhelmed a lot of the time."
Alongside the EP — premiering here in its entirety — bloody white is also sharing an animated visual accompaniment that sketches out the story of you'd walk right over me in black-and-white animation. Check it out below, and be on the lookout for more from him over this coming year.