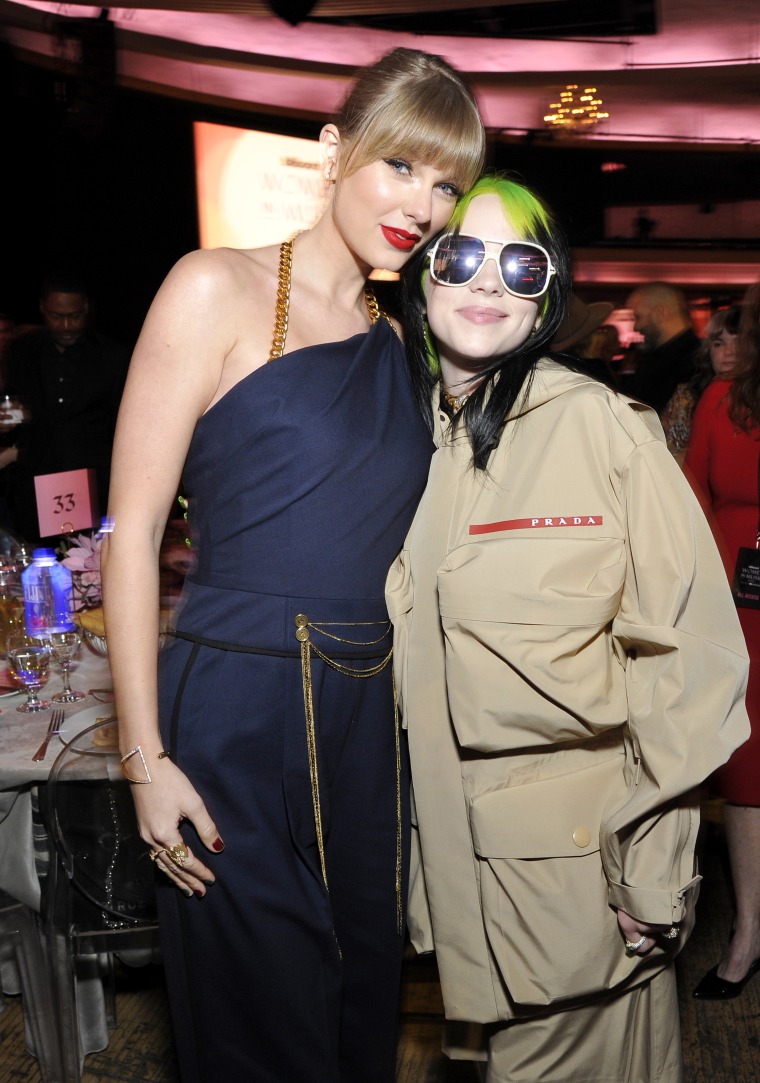 Taylor Swift, Billie Eilish, and Quavo, and a number of other artists have joined Global Citizen and HeadCount's voter registration campaign Just Vote, which aims to get 50,000 young people registered to vote ahead of the 2020 election.
Other artists who have joined the campaign include Usher, Eilish's brother FINNEAS, DJ Khaled, Billy Porter, Julianne Hough, Loren Gray, and Nicky Jam. Those who check their voter registration status or register through the campaign will have access to virtual rewards like a dance lesson with Usher, signed items from Swift and Eilish, and hangouts with DJ Khaled or Quavo.
"With only a few months until the election, this is a pivotal moment to be launching Just Vote," HeadCount executive director Andy Bernstein said of the campaign. "The challenges of COVID-19 demand that we innovate the ways in which we engage potential voters. That's why we are thrilled to partner with Global Citizen, these brilliant artists, and companies to excite voters and encourage participation in our democracy."
For more information, head to the Just Vote website.