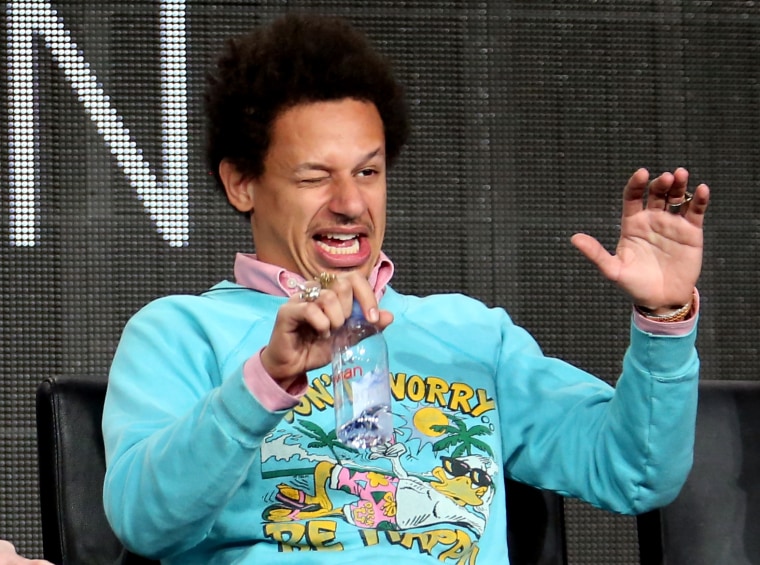 The long-awaited fifth season of The Eric Andre Show will premiere Sunday, October 25 at midnight on Adult Swim, Entertainment Weekly reports. The late-night comedy/torture programs's fourth season aired in 2016 and was followed by the specials Eric Andre Does Paris and KRFT Punk's Political Party.
The chat show is popular for its on-the-street pranks and borderline vicious treatment of its guests. Some of the celebrities that will sit down on Andre's couch during the ten-episode season are Blake Griffon, Omarion, and Robin Givens.
Last fall, Andre gave Entertainment Weekly a preview of the season's concept. "To get ready for it, I waxed my entire body, got over 200 pounds, and slept in a tanning bed," he said. "I also got a new, super 'expensive' set that looks like Liberace f—ed a Japanese game show. This is the season of ultimate decadence."
Eric Andre recently appeared as Azizi in Disney's The Lion King reboot, and shared a Netflix standup special called Legalize Everything.