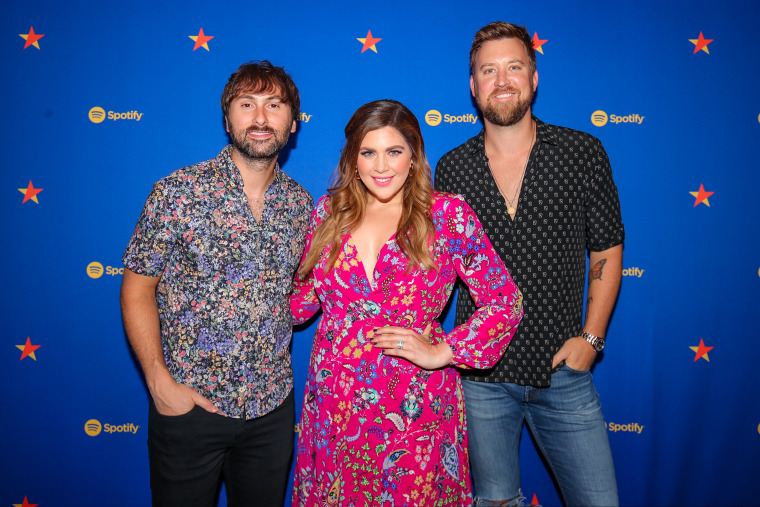 Anita White, the artist who has performed as Lady A for decades and was sued by Lady Antebellum in June soon after the country group changed their name to Lady A, has filed a lawsuit against the group, according to a Variety report.
In her suit, White has reportedly claimed a common law right to the title "Lady A" due to her having used it since the early '90s. White's suit says that Lady Antebellum's name change is an infringement and has already caused her public profile to be reduced significantly. "The effect of the name change on Ms. White's ability to distinguish her music in the marketplace was overwhelming," the suit reads. "Internet and social media searches for 'Lady A,' which had readily returned results for her music, were now dominated by references to Lady Antebellum. Ms. White's Lady A brand had been usurped and set on the path to erasure."
White's suit also details purportedly meager attempts from Lady Antebellum to make things right. According to the suit, the band did not offer much in terms of compensation when White and Lady Antebellum discussed the band's name change over a video conference call. The group reportedly offered Lady A $10,000 in legal fees, the prospect of potentially collaborating on a song, and promised that they would make their "best efforts" to promote Lady A's career. Lady A declined the band's offer and reportedly countered with a $10 million ask, which led to talks breaking down and Lady Antebellum's lawsuit against Lady A.
While White may have the court of public opinion on her side, her suit may run into legal speedbumps. In 2010, Lady Antebellum were awarded the trademark for the title "Lady A" and used the branding on merchandise.
Lady Antebellum announced the band's name change to Lady A in June. In a statement, the band said that the their "eyes [were] opened wide" by the George Floyd protests to the racist history behind their original title. In a Vulture interview, Lady A said that the band's lawsuit against her debunked their public stance of allyship. "Here we go again with another white person trying to take something from a Black person, even though they say they're trying to help," she said.