Shygirl wants your attention
The London-based rapper and provocateur's freaky bars have caught the ears of SOPHIE and Arca. Now she's ready to get weirder.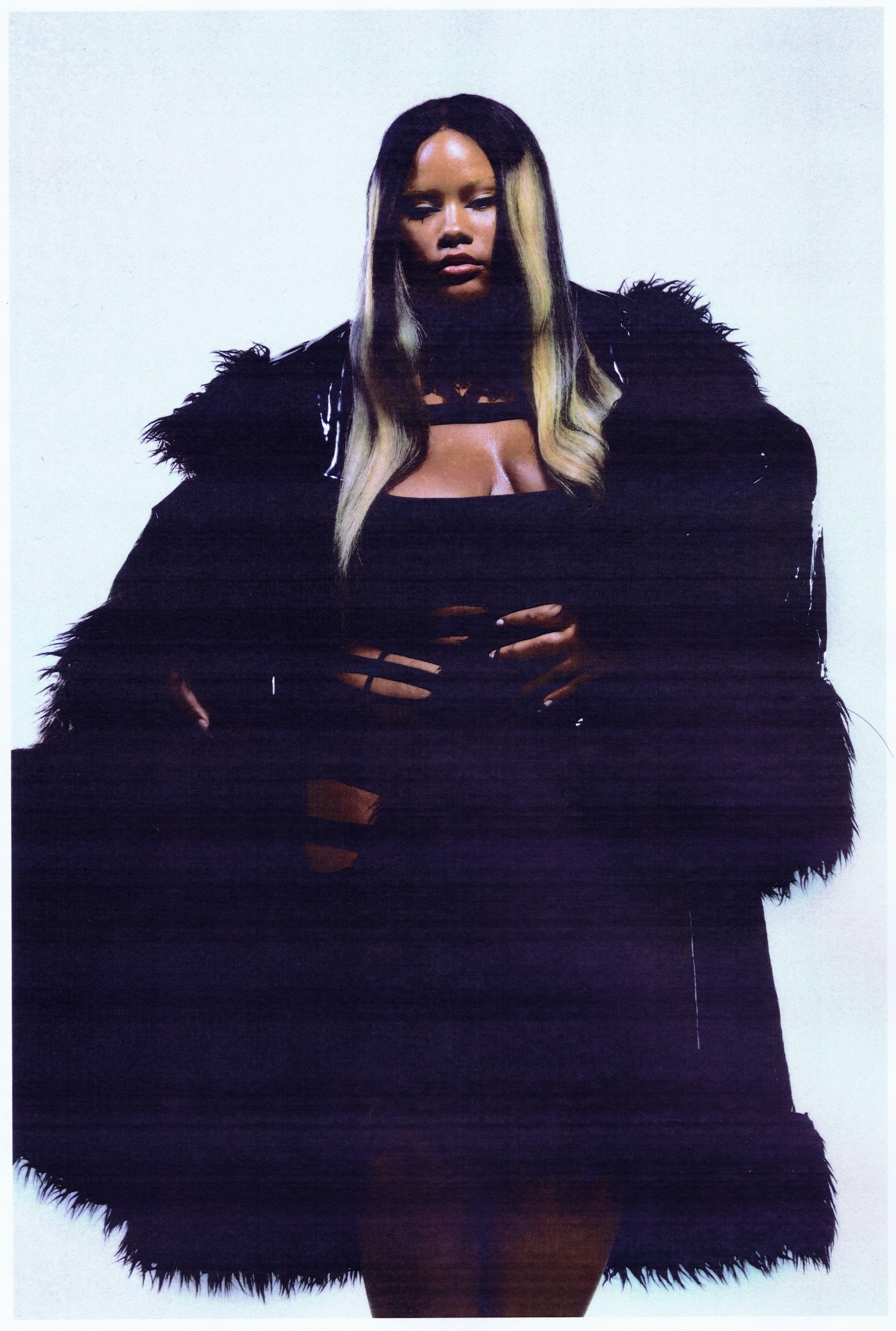 The FADER's longstanding GEN F series profiles emerging artists to know now.

"FREAK," Shygirl's brand new single, is the sound of an artist leaning into her most extreme tendencies. The London-born rapper glides speedily over a jackhammer beat as she spells out her sexual desires with the directness of a speeding train. After spelling out the multiple reasons she'll never meet your mom — "I can bring a girl or I can bring a whole crew," "Arse up, titty out, know you like it when they bounce" — she spits, "I hear they call me Shy. I can only wonder why."
Speaking about the song via Zoom shortly after its release in early September, Shygirl explains how her previous life as a club DJ (on hold during the pandemic) led to a newfound appreciation for early 2000s-era Eurodance music like Benni Benassi's "Satisfaction" and the timeless "Better Off Alone" by Alice DJ. Shygirl wanted to lean into this "chatty club music." "It had the title 'FREAK' from the beginning and I was like, 'Fuck it. If we're going to be in this freak mentality, I'm going to go all in with the lyrics,'" she explains. "There's no point in holding back."

A refusal to hold back is the rocket fuel powering "FREAK" and Shygirl's approach to music in general. "I wanted to have something where you might be a little bit uncomfortable to listen to if you were in a family car and you hear me moaning on the track, but I kind of like that," she says. You know when you're watching a film and the sex scene comes on and you're there with your parents. You're like, 'Oh! Don't look.' I kind of love that. It feels really nostalgic." Shygirl is also keen to play with the stigma that remains foisted onto female rappers who exercise their right to speak frankly about sex. "There shouldn't be any embarrassment," she says. "There shouldn't be any of that cringeness. You should be able to be chill about all of that. I constantly want to push that dialogue with the music."
Born Blane Muise, Shygirl has been her AKA since she first emerged from London's underground club world with the rattling mindwarp of debut single "Want More" in 2016. "FREAK," however, introduces us to a new persona she's calling Baddie. Each song on her upcoming EP, due in late 2020, will have an accompanying persona — the nymph, the narcissist — as Shygirl attempts to compartmentalise her various moods into a physical form. The wild "FREAK" video (think Gaspar Noé directing a Bratz commercial) is our introduction to Baddie, who is like Shygirl "on a big night out," she explains. "She's definitely sexually liberated and has got that spooky energy. Even though I'm a Taurus, the Baddie character, she's definitely more of a Scorpio. She's got that headstrong, cocky, sexy energy."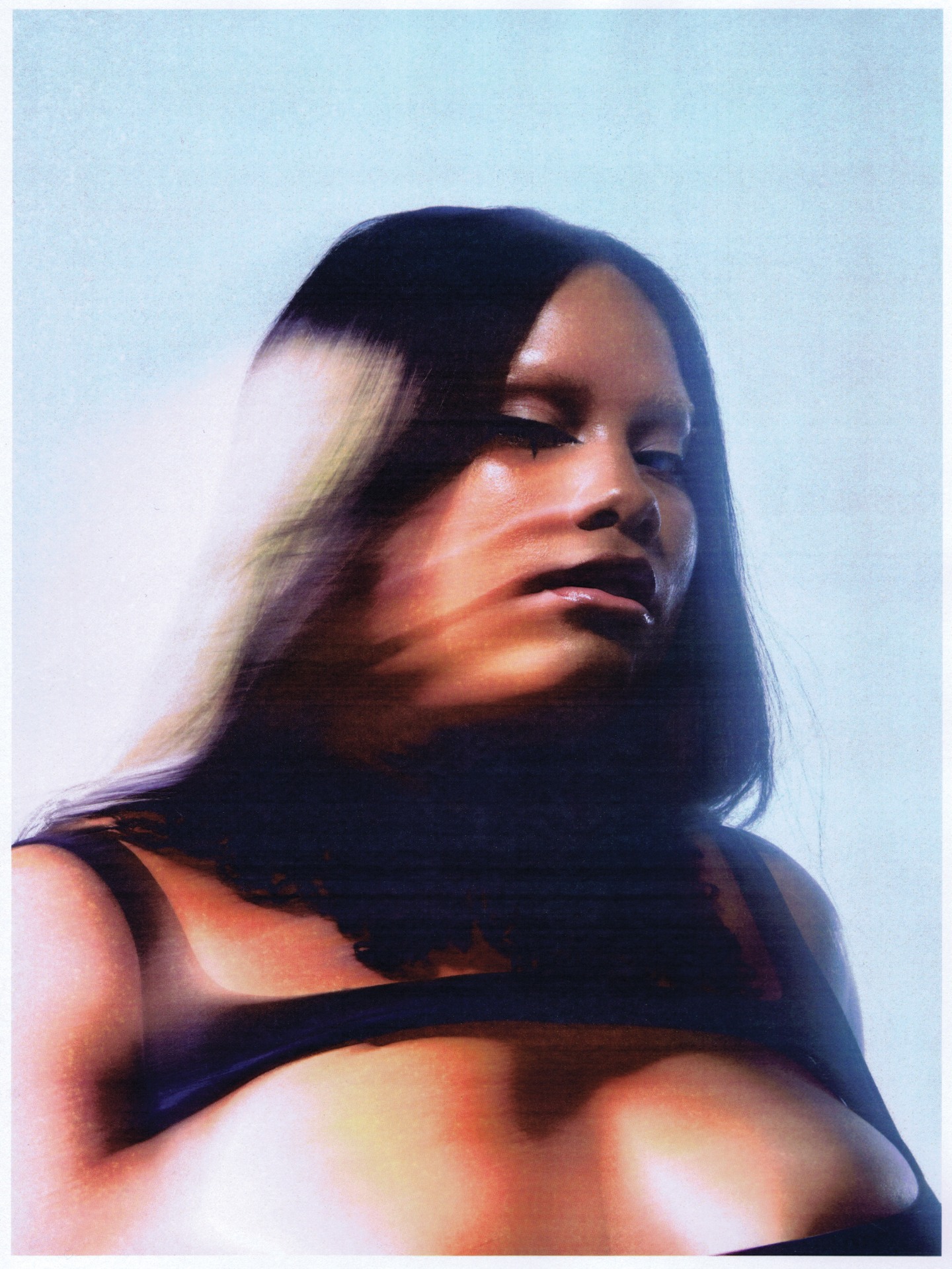 Shygirl has always exuded a boldness in her music, whether it was using her own cough as percussion on the claustrophobic "CC" in 2017, or boasting "you can fuck with other bitches but you'll still run back to me" on 2019's "UCKERS." She credits some of that confidence to grime influences like JME and Skepta as well as the comfort of working alongside her NUXXE label mates Sega Bodega (who produces the majority of her music), Oklou, and Coucou Chloe. She first met producer Sega around five years ago when she interviewed him for a music blog. Eventually they began working together, Shygirl adding vocals to Sega's tough and experimental tracks embracing both pop and underground club scenes. "I'd been hanging out with Sega for years and had gone to his shows. "Some of the lineups were terrible," she says of the earliest days of their DIY collective. "I was like, 'If we group together, maybe people would understand.' I knew that it would be great if we played together, so maybe people would understand that, if they see us playing stuff out as a collective. And they did." Though the label has subsequently signed new artists, Shygirl says there is no grand masterplan. "There's no pressure, it's all about a reflection of where we're at," she says.
This uber-confident approach was upended this summer when, amid the global wave of Black Lives Matter protests, she dropped her guard and shared her most vulnerable song to date. "Unconditional," a haunting electronic ballad written with Arca, catches Shygirl in a reflective mood as she looks back at a complex family relationship and someone who did "the worst things in the right ways." Although not written about the specific moment, Shygirl and Arca felt it matched the mood. 100% of the proceeds from the song were donated to Black Lives Matter and Inquest U.K., a charity concerned with state-related deaths, including deaths in custody.

Shygirl and Arca first began working together two years ago when they connected via DM, and they recently spent a dreamy summer break together making music and enjoying the sun in Ibiza. The pair reunited on Arca's latest album KiCK i, where Shygirl stood alongside Bjork and Rosalia as a guest vocalist. "Working together with her," Shygirl says, "expanded my confidence because she's someone I really admire and I think honestly, one of the geniuses of our generation."
In addition to working with Arca, Shygirl also contributed verses to albums by Georgia and Zebra Katz this year and continues to collaborate with SOPHIE. "It's different working with SOPHIE because when we're working on stuff, we don't necessarily have a song in mind," Shygirl says. "We just bounce ideas back and forth, lyrically. It's almost like a hippy process. She's not someone I am too prescriptive with in terms of what we're trying to make because I'm really intrigued by where she wants to take my voice."
Whether she's working alone or with some of pop's most experimental brains, Shygirl's voice is travelling in wild new directions. As she says herself, "There's no limits when you have people supporting you." After breaking out as part of a group Shygirl certainly knows the value of keeping your circle strong. Now she's ready to make herself, in her myriad forms, the star of the show.