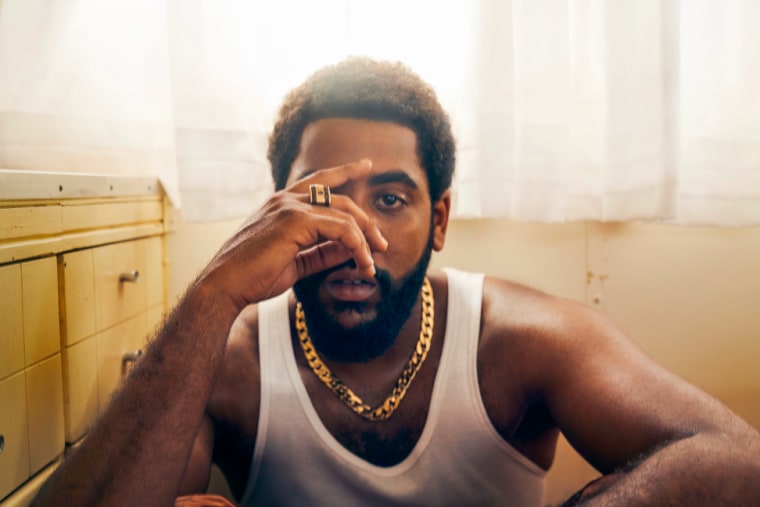 Jharrel Jerome is only 22 years old, but he's already had a remarkable career as an actor, garnering critical acclaim for his performance as Kevin in Barry Jenkins's Best Picture-winning Moonlight and, more recently, becoming the first Afro-Latino actor to win an Emmy for acting after starring in Ava DuVernay's When They See Us. His latest feature-length project, Concrete Cowboy, just premiered at the Toronto Film Festival, but aside from that, the Bronx native has been pretty quiet over the past year or so. Now we know why: Jerome has been working on getting a music career off the ground, testing out new sounds in the studio and working to hone his voice. His debut single is "For Real," premiering at the foot of the page, a soulful, Take a Daytrip-produced collaboration with fellow BX rapper Kemba.
"Before my life changed, I had no idea I'd want to turn rap from a hobby to a career," Jerome wrote in an Instagram post announcing the single earlier this week. "But given my acting platform and these unbelievable blessings through the past few years, I decided to hone in on my music. Since 2016, I've been putting all the bank I've made from my films into studio sessions and recording equipment; trying to find my sound, my voice, my cadence, and my style.
"'For Real' is just a glimpse of who I am as an artist," he continued. "To my core fans, I am a mysterious figure on social media. So this record explains my fear of social media and allowing people in. Although I'm able to carry an air of confidence with me at all times, I still trap myself inside of a shell. Hiding from the praise. Hiding from the attention. Hiding from the expectations."
Check out the "For Real" video below.