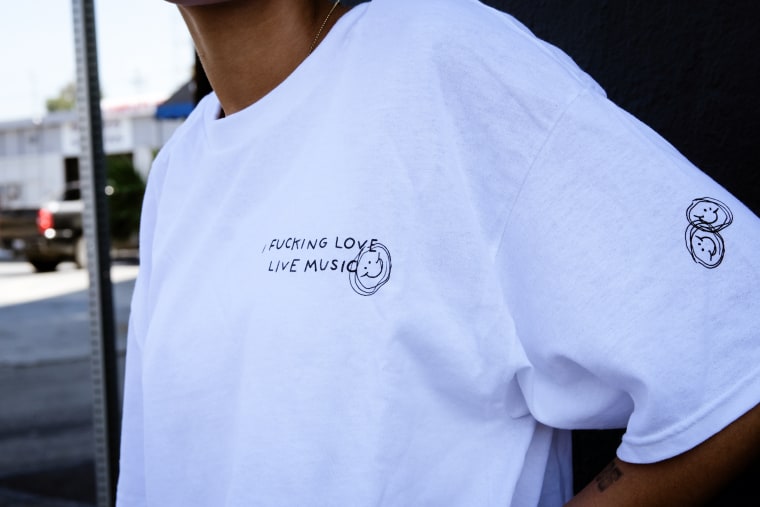 The coronavirus pandemic has brought the United States economy to a sputtering halt, and nowhere is that more apparent than in the live music industry. With indoor concerts out of the picture for the foreseeable future and 90% of independent music venues on the edge of permanent closure, 2020 has posed an existential threat to seeing music live as we know it.
The FADER refuses to sit on the sidelines. That's why we've created our own merch line in conjunction with This T-Shirt, a relief platform founded by Dylan Hattem & Cassandra Aaron of marketing agency DS Projects, and the National Independent Venue Association (NIVA)'s #SaveOurStages campaign. Created with the same progressive cultural sensibility The FADER is built on, our t-shirt will benefit legendary music venues across our hometown of New York City.
Starting today, the shirts are available to purchase online for a limited time. Each of the venues listed on the shirt will receive a portion of the proceeds, which will be donated into NIVA's Emergency Relief Fund. The Fund was created to help struggling venues across the United States in danger of eviction or closing down permanently due to restrictions brought on by the COVID-19 pandemic.
Check out the participating venues below:
● Baby's All Right
● Our Wicked Lady
● S.O.B's
● Avant Gardner
● C'mon Everybody
● Good Room
● The Sultan Room
● National Sawdust
● Mercury Lounge