10 songs you need in your life this week
Tracks we love right now, in no particular order.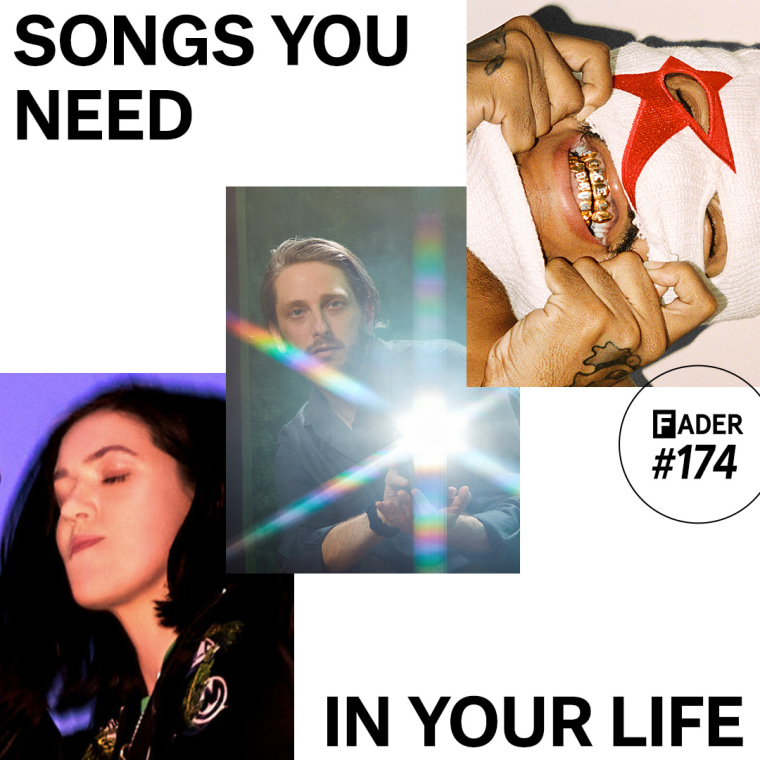 Each week, The FADER staff rounds up the songs we can't get enough of. Here they are, in no particular order.
"Salt Licorice" — Jonsi feat. Robyn
Jonsi and Robyn on the same track practically guarantees a dense exhibition of "Scandinavian pain," but even still, nobody could have expected the rapturous heights they climb to on "Salt Licorice."
"Lifetime" — Romy
As the world gets darker, each member of The xx has pushed further into the light. The exuberance on Romy's debut single feels hard-achieved.
"Starface*" — Jean Dawson
When the night goes, Jean Dawson soars beyond it on "Starface," a ski-masked consecration of his inability to stay put.
"GET UP" — JIMMY EDGAR feat. Danny Brown
The buoyant beats of JIMMY EDGAR offer the right kind of playground for Danny Brown to have a whole field day.
"Back To Rock" — Marie Davidson and L'Œil Nu
Is there anything Marie Davidson can't do? She and L'Œil Nu body a whole spectrum of genres on their new album Renegade Breakdown, but the plummeting glam rock melodrama of "Back To Rock" is particularly captivating.
"Crystal Hole" — OTTO
OTTO's music escapes easy classification, but always evokes a sense of curiosity. The world he presents on his debut LP Clam Day leaves much to be uncovered.
"Waa Waa Woe Is Me" — Austin White
The sugary debut single from the Midwest's own Austin White mingles a happy-go-lucky attitude with biting wit and a whole lotta promise.
"Better Place" — Godford
Not much is known of Godford's identity, but of this we know: for them, a better place is a Non Binary Place (the name of their new album), and we feel like we're in a better place when we hear this song.
"Loveless" — Actress feat. Aura T-09
Actress season is rapidly approaching. Ahead of his new record, the off-kilter and intoxicating rumble of "Loveless," his new collaboration with Aura T-09, feels primed for the cloudy skies of October.
"Long Road Home" — Oneohtrix Point Never
Whatever Daniel Lopatin's conjured up for his new record Magic Oneohtrix Point Never remains shrouded in fog, but who could resist being beckoned in by sharp orchestral robotics and slice-and-diced vocals from Caroline Polachek?