Arca, Madlib, and more announced for new speaker system/concert series Oda
Using specially designed wooden speakers, Oda will transmit exclusive live performances from different artists.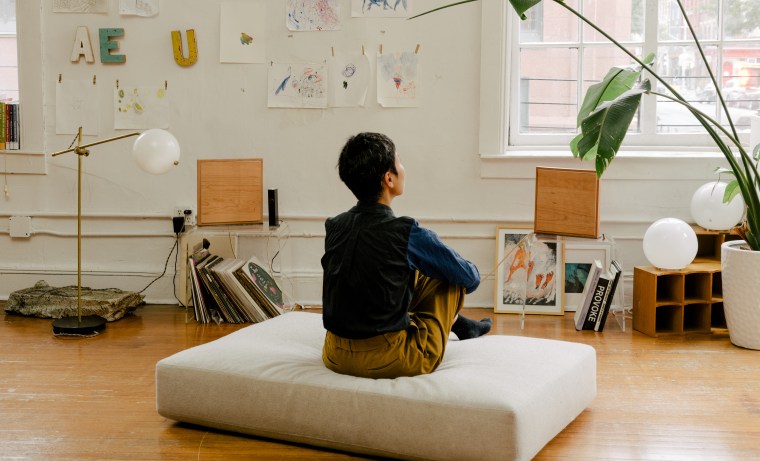 Anyone missing hearing their favorite musicians play live should take note of Oda, a new boutique speaker system and subscription-based concert series announced today. Artists like Arca, Madlib, Standing On The Corner, The Microphones, and more will transmit exclusive live performances from their homes or studios to Oda subscribers, who will hear the shows from the comfort of their homes through wooden speakers designed to broadcast live performance.
The first round of speakers are available to pre-order now for $299, and the first season of performances debuts on December 21 and concludes on March 20, 2021 (the speakers and memberships are sold separately). Season two begins on March 21, 2021, and concludes June 20. The speakers were designed over the course of three years by Perry Brandston, a speaker professional, and Benjamin Zenker, an acoustician. Oda promises no ads or data mining, and a "sustained economy" for featured artists and their crews.
"Oda was born as a solution to allow musicians to perform live from their home and studio," Oda co-founder Nick Dangerfield said in a statement, "and envisioned as an additional revenue stream, and new creative challenge. The intention was never to replace touring or live music, but quite the contrary: the dream was always to bring more live music into our lives. We promise to bring you a varied, world class program of live music performance throughout the week."