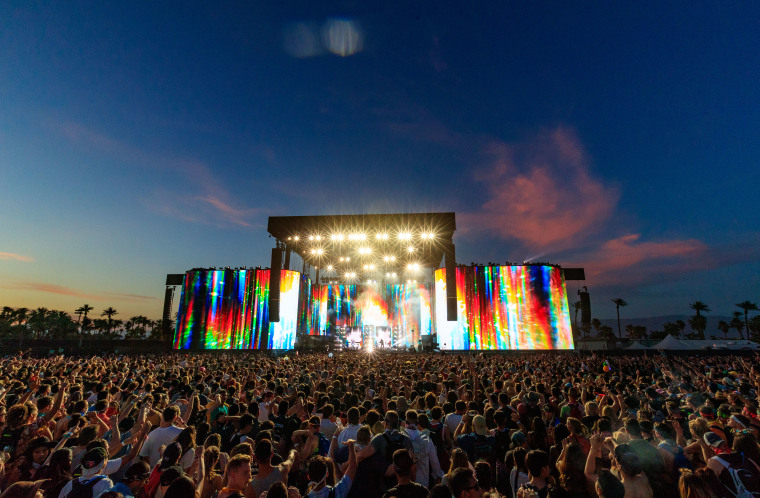 With the pandemic still posing a major threat to live events for the foreseeable future, Coachella is not likely to happen until October 2021, according to Rolling Stone.
Originally slated for April of this year, the music festival was initially pushed back to this month after coronavirus lockdowns and social distancing measures saw the postponement and cancellation of concerts and other large gatherings. As cases continued to increase throughout the summer, the date was moved a second time to April 2021.
Sources close to the promotion companies behind the festival, AEG and Goldenvoice, have hinted at another move to fall 2021. One source at a major talent agency claims the change was supposed to be announced around Labor Day, going on to add the festival is reportedly "holding the first three weeks [of October 2021] to be safe," since not all artists have confirmed their availability.
They also believe other big-ticket spring and summer festivals, from Austin City Limits to Governor's Ball, will push towards the fall as well. "It's going to be really challenging for the artists to decide because multiple factors always come in. What does the paycheck look like, what does the moment look like?" the source said. "Most, if not everyone, are watching what Coachella does. A lot of people are going to wait to see what they do before they really solidify their plans and either have to compete with artists or renegotiate."
A different source claims the festival may not return until 2022 due to these potential scheduling conflicts and the lack of a vaccine for the virus.
The original lineup for 2020 included Megan Thee Stallion, Flume, Lana Del Rey, Lil Uzi Vert, FKA twigs, and many more, with Rage Against The Machine, Travis Scott, and Frank Ocean as festival headliners.