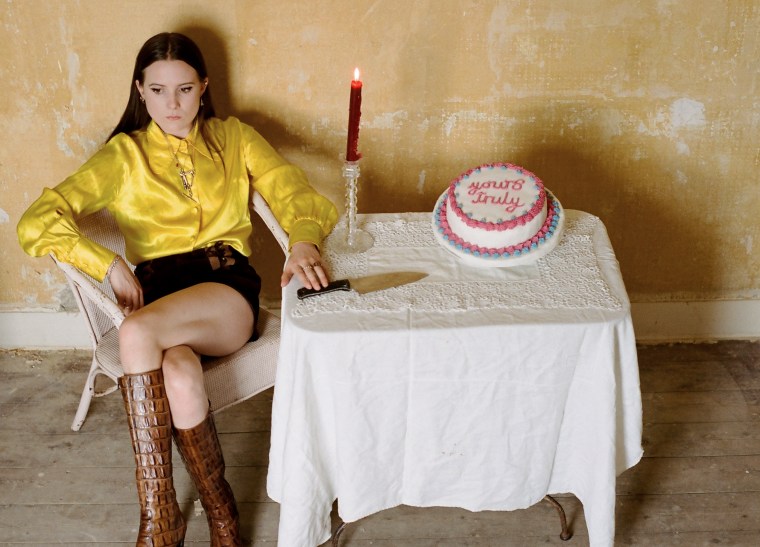 The aura of Martha Skye Murphy's music is something like turning the page in a dusty, cobweb-bound diary — there's an undeniable forward motion in a path that feels haunted and full of unrealized secrets. On the heels of her acclaimed EP Heal, Murphy will soon share another EP called Yours Truly, and today we've got the title track's premiere. It's the perfect introduction to her virtuosic collision of emotionally devastating sonic textures a la Grouper and the grim gothic tendencies of Chelsea Wolfe.
Over email, Murphy shared a statement on the upcoming Yours Truly EP. Read that below, followed by the song.
I heard recently about a factory that had begun as a production line for bullets but later, with the same resources, had discovered a material for a bulletproof vest resulting in a much more fruitful business. Maybe I fabricated this story, I was listening to a podcast as I went to sleep. Either way, the sentiment resonated with me. Yours Truly does something similar. I was using the ashes of heartbreak to build something that allowed me to combat and process its ingredients.
In all my music I've been interested in exploring honesty; embracing rawness as something that enhanced my work rather than crippled it, challenging at what axis fiction and fact, documentary and reality meet. Yours Truly is no different, but it feels all the more strange that with these established interests in truth, I was forced to confront the topic of 'dishonesty'. So when I was writing I found myself resorting to the naive voice of a child, singing in a playground without the protection of a parent. It's a children's book for adults.