Pop Can Records announces new protest album with two incendiary new songs
Hear DWY's Black Boy and Jarina De Marco & Dylan Brady's "Ilegales."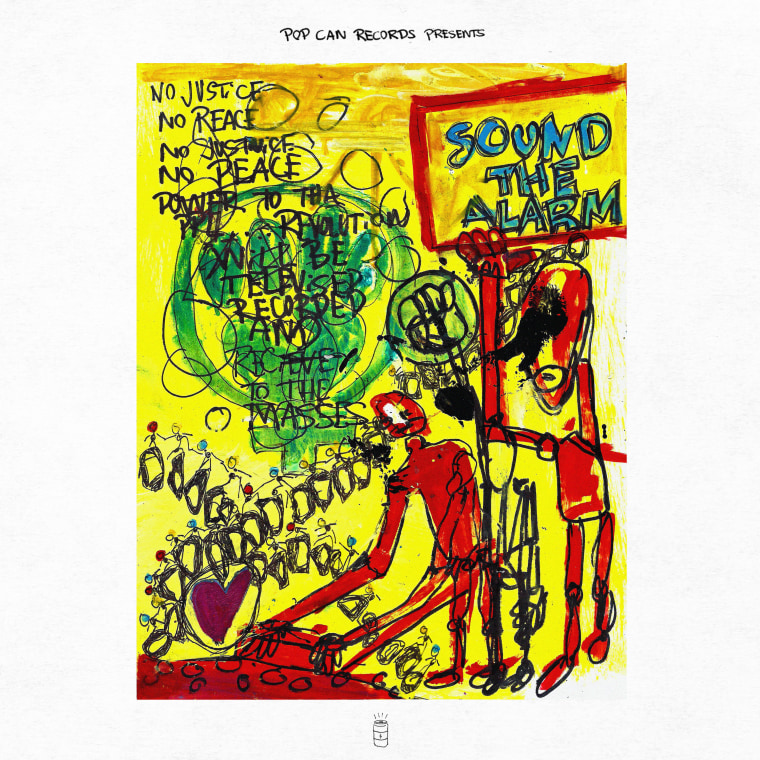 Los Angeles-based artist collective and label Pop Can Records has announced a new protest album. Sound The Alarm, vol. 1: Louder Feelings — out on Bandcamp this Thursday — features contributions from a clutch of FADER favorites including Tony Kill, All City Jimmy, and ill peach. All proceeds from the release will go to Street Watch LA, a coalition who work to "empower and protect the rights of poor and unhoused people across LA County, while increasing public knowledge of housing issues through a variety of direct engagements and actions."
The first two songs from the compilation are premiering on The FADER this afternoon. The first is "Ilegales," a forthright and glitchy collaboration between Jarina De Marco and 100 Gecs' Dylan Brady. "In all honesty, 'Ilegales' came from a place of deep rage," De Marco said in a statement. "An emotion we are taught to curb, work through and not express in its raw state…especially not from a woman or a minority," states Jarina De Marco. "But fuck do I feel rage when I look at the villainization of Latinx immigrants, their prolonged incarceration when seeking refuge, the family separations, and the forced hysterectomies. How could I not feel rage?"
The second single is "Black Boy," an affecting and bleakly soulful song from South London's DWY. "I wrote 'Black Boy' to make an anthem for people who look like me," DWY added. "Everyday I'm bombarded with images and videos of slain young black men and women and it makes me mad, it makes me cry and I just needed to express those feelings.
"The three of us looked around and understood how completely outrageous these times are, and yet we're still hearing the same old songs," the Pop Can Records team said announcing the project. "What we want to hear is music that embodies this moment. That rises to the feelings of the people showing up on the streets. Songs that can wake you up. So we wanted to bring together artists making music that you hear and you say, 'oh yeah... that is 2020. Thats the real shit that's going on.'"
Keep an eye out for the full project on Bandcamp later this week. Sound The Alarm, vol. 1: Louder Feelings will be released across digital platforms on October 21 before the project is released on cassette on October 23.