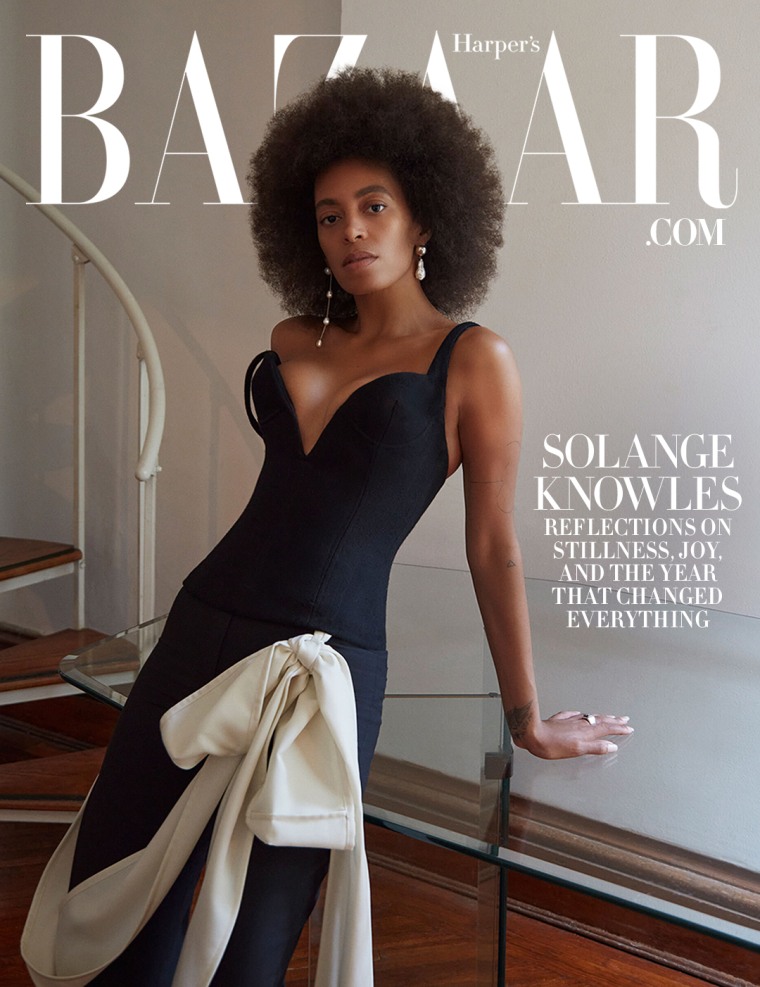 On Tuesday, Harper's Bazaar revealed their most recent digital cover featuring Solange Knowles alongside an unconventional cover story. Self-styled in designs from independent labels mainly owned by people of color, the cover and feature images were shot by Solange's friend and collaborator Naima Green.
In the cover story, the singer, songwriter, and visual artist shared a series of personal essays and poems that explore her reflections on joy, beauty, childhood, friendship, and the "year that changed everything."
"I heard a voice saying you deserve joy. Applause from my loved ones and heroes wasn't gonna do," she wrote in the first piece, a blend of poetry and prose. "Some days were a real pain in the ass. Some were the most beautiful days of my life."
She went on to pen reflections on watching the Verzuz online battles with her friends ("Showed up to the Brandy and Monica battle. Thinking 'bout what it means to sacrifice and devote so much of your life to your gifts,") and the importance of preserving Black art in all its forms ("Like a collection of every Telfar Bag ever made, stored and left untouched.")
Read the full cover story here.