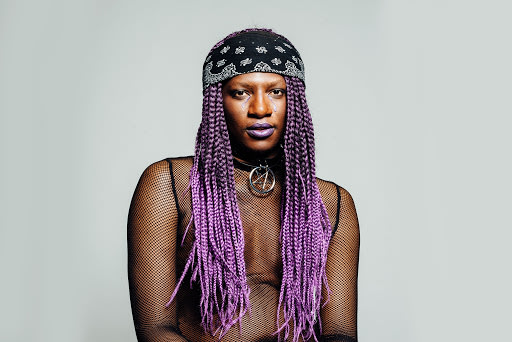 Montreal-based rapper Backxwash took home the 2020 Polaris Music Prize for her album God Has Nothing to Do With This Leave Him Out of It, beating out albums from Jessie Reyez, Kaytranada, and Lido Pimienta.
Backxwash, whose sonic blend of rap and metal speaks to her experiences with family, faith, and queer identity growing up in her native Zambia, is the second female rapper to ever win the award, after Haviah Mighty's win last year for 13th Floor. She is also the first transgender female artist to win. In addition to the award, Backxwash will also receive $50,000.
"My existence itself is political, my livelihood is political, and the livelihood of my sisters is political," she said via webcam while accepting the award. "We just want rights, and we have to go through so many hurdles to do that, and I feel very connected to that struggle."
Due to its use of distorted samples of Black Sabbath, Led Zeppelin, and music from the film Eraserhead, the album currently does not appear on any streaming services but is still available on the artist's Bandcamp page.
Listen to the award-winning album below.