Oneohtrix Point Never teams up with The Weeknd for new song "No Nightmares"
The song, part of the five-song bundle "Mid-Day Suite," appears on OPN's upcoming album Magic Oneohtrix Point Never.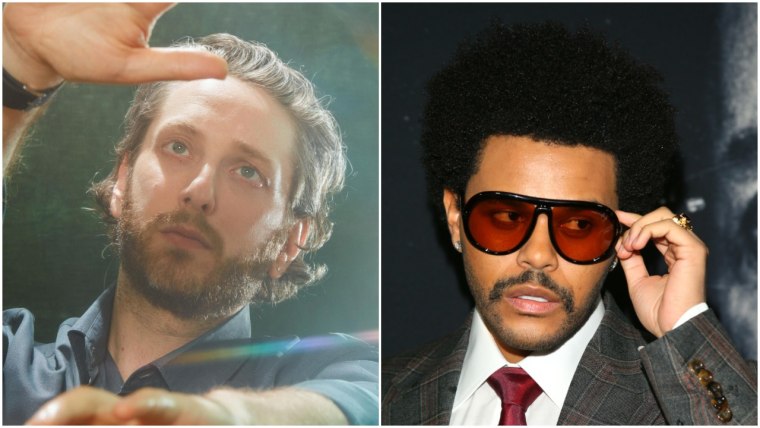 Back in March, The Weeknd was the musical guest on Saturday Night Live. Joining him for one song was the electronic producer Oneohtrix Point Never, an unsurprising collaboration given their work on the Adam Sandler thriller Uncut Gems (OPN scored the film, The Weeknd had a cameo). Their appearance was nonetheless a welcome one, and one of the songs they played, an untitled and unreleased Elton John-interpolating tune that would become "Scared To Live," quickly became one of my favorite Weeknd tunes.
Today, Oneohtrix Point Never shares his new song "No Nightmares," from his upcoming Magic Oneohtrix Point Never album, and much to my delight, it's a close sibling of "Scared To Live." Abel Tesfaye's vocals are far from spotlit in the production and are blended seamlessly by OPN into the textures of the song to create a remarkable avant-synth-wave composition. It's the perfect lullaby for a fussy cyborg infant. The track comes as part of a five-song "Mid Day Suite" release from Magic OPN with the songs "Cross Talk II", "I Don't Love Me Anymore", "Bow Ecco", and "The Whether Channel." Listen to "No Nightmares" below.