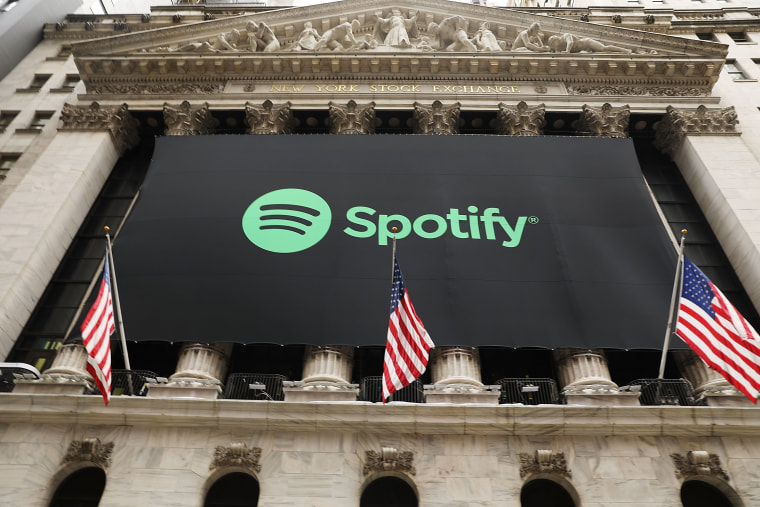 Update: Monday, November 2, 2020, 3:15 pm EST: The original version of this article suggested the new feature would apply to the algorithm that determines Spotify's Discover Weekly playlist. It has since been amended to clarify that the feature will only apply to the algorithm that determines radio and autoplay — though Spotify says it may expand to "other personalized areas" of the app.
Spotify has announced a new feature for artists and labels seeking to increase exposure. In a press release issued November 2, the digital streaming platform unveiled a new function that will allow creators at all levels to boost their visibility through Spotify's algorithmic music selector that the app defaults to on the radio and autoplay functions.
"In this new experiment, artists and labels can identify music that's a priority for them, and our system will add that signal to the algorithm that determines personalized listening sessions," the statement reads. "This allows our algorithms to account for what's important to the artist."
While Spotify notes that the feature won't require any immediate upfront costs, it will only be available in exchange for lowered royalty payments: "Labels or rights holders agree to be paid a promotional recording royalty rate for streams in personalized listening sessions where we provided this service." Furthermore, the press release adds that accepting these new terms "won't guarantee placement to labels or artists."
Just last week, over 4,000 independent artists in the Union of Musicians and Allied Workers presented a new campaign demanding that Spotify pay at least one cent per stream, among other requests for a more equitable streaming environment. "Music workers create all of the enormous wealth Spotify accumulates for its CEO, its investors, and the major labels," the Union wrote in an open letter. "But we artists continue to be underpaid, misled, and otherwise exploited by the company."