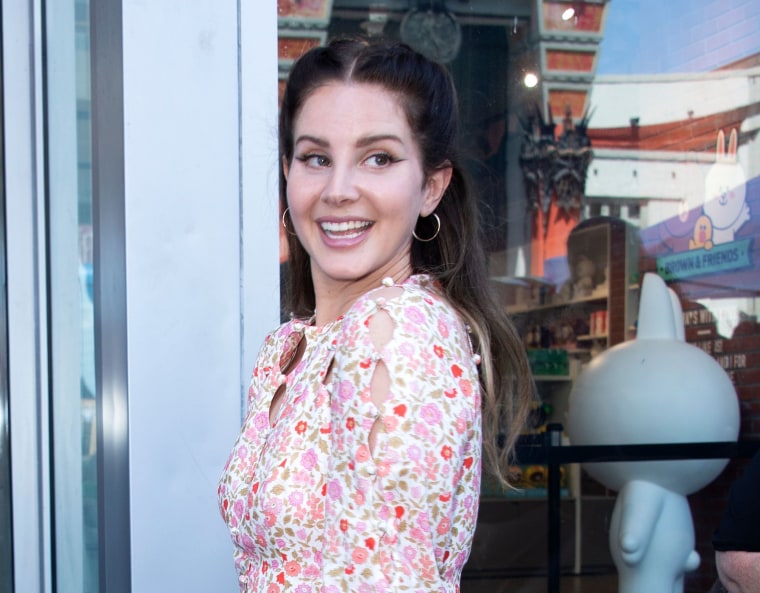 Over the past few months, Lana Del Rey fans have been teased with the impending release of her sixth studio album Chemtrails Over The Country Club, for which she's already shared the lead single "Let Me Love You Like A Woman." Yesterday, amid the deluge of American election news, Lana provided an update on the album — and it sounds as though we're going to have to wait until March to hear it.
In a livestream recorded at an undisclosed Denny's location, Lana revealed the reason behind the delay is a 16-week vinyl manufacturing production lag, noting that the issue "probably goes for a lot of people on Interscope." Due to having to wait a bit longer for the project, Lana promised a new digital album of covers from the American songbook in time for the holidays: "Chemtrails, it's done. I love it. It's folky & beautiful — super different from Norman.
"I was stressed out when I found out about the production taking 16 to 17 weeks," Lana continued. "It is what it is, but in the mean time, I have some Patsy Cline songs I've been wanting to cover for a long time, and some Americana songs I've done with Nikki Lane." She also revealed that she's got a cover of "You'll Never Walk Alone" on deck for a forthcoming documentary on Liverpool football.
Later in the night, a fan on Twitter guessed that Lana had voted for Trump in the presidential election, an implication which the Chemtrails singer did not take too kindly. "Go. Fuxk. Yourself," Lana responded, telling the fan to "read what u wrote hoe." Pure poetry. While you adjust your mind to the Chemtrails delay, watch a clip of her forthcoming "You'll Never Walk Alone" cover below.