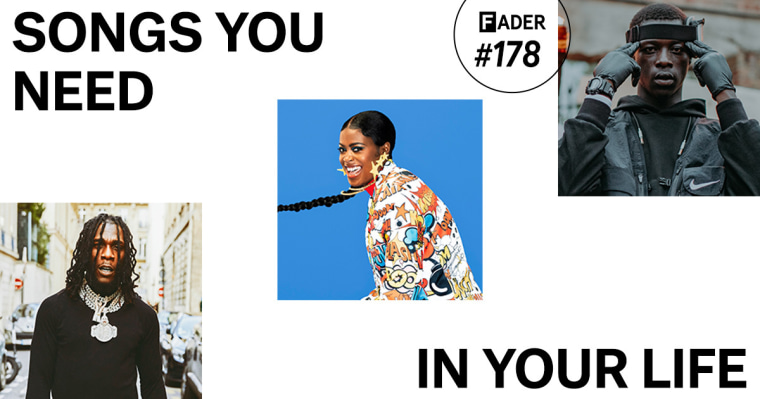 "20 10 20" — Burna Boy
On October 20, Nigerian authorities shot into a crowd of peaceful protestors demonstrating against the country's notorious anti-corruption unit SARS. The tragedy, now known as the Lekki massacre, killed at least 12 people. Burna Boy's protest song mourns the dead and turns a righteously furious gaze upon the country's political leaders.
"Dora" — Tierra Whack
Whack sounds like the Pied Piper with bars on her first solo single of 2020. Her lyrics radiate with the gleeful appreciation of the greener pastures she's built for herself.
"Block Boy" — Pa Salieu
One of the most exciting new voices in U.K. rap fires on both barrels with a dark, dancehall-inflected sound.
"Gemini" — Knox Fortune
Stock Child Wonder showcases the Chicago artist's deft ability to weave between genre, and even so, "Gemini" is a disco ball-sized anomaly on the album's tracklist.
"True Love" — WizKid feat. Tay Iwar and Projexx
Afrobeats wrapped in Sade's smoothness? Yes please.
"JIDTranada Freestyle" — JID (produced by Kaytranada)
Kaytranada, as unstoppable a hip-hop producer as he is a dancefloor-conquering electronic artist, finds rare chemistry with JID. The Atlanta rapper burns rubber with lung capacity to spare over a beat that would sound perfect in some distant planet's beach cabana. Hopefully, these two have more in the tank.
"I Will Survive" — ANOHNI
Cutting straight to the emotional core of the original song, ANOHNI gusts away the miasma of heartbreak with her tremulous vocals. It's the nightmare ballad of the pandemic/election season.