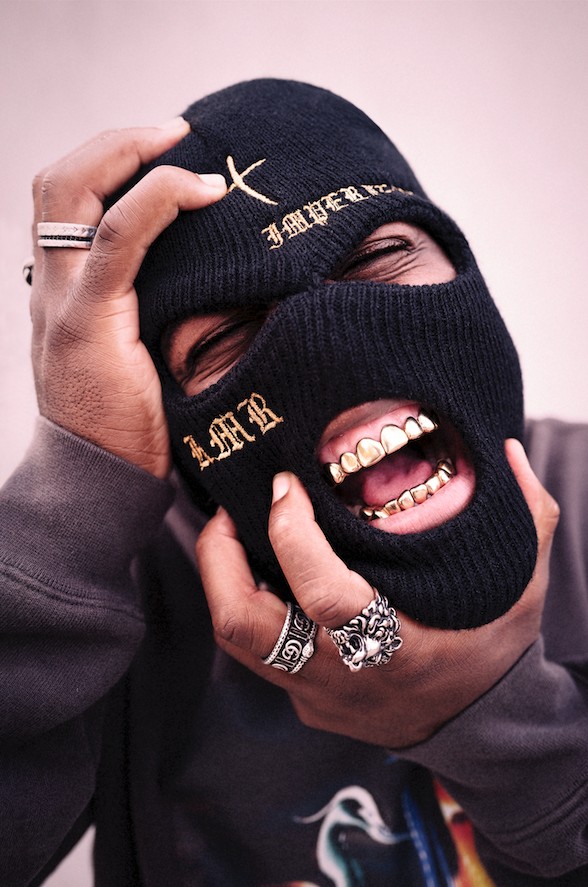 The anonymous, unclassifiable, balaclava-clad singer RMR was propelled to cult stardom in February when, from seemingly nowhere, he released "Rascal," an uncannily faithful remake of Rascal Flatts' country-pop ballad "Bless The Broken Road." The single hilariously flipped the tank-top earnestness of the original (best captured in this live recording) into a brazen track about hustling, scamming, and making it to the top — but it wasn't entirely a piss-take. It was clear that RMR (real name still very much unknown) had a raspy and rewarding voice, and he did genuinely seem to believe in the melody that allowed him to sing "fuck 12" with such conviction. His debut EP, DRUG DEALING IS A LOST ART, released in June, was his attempt to prove that he had more strings to his bow, its straight-down-the-line R&B-trap making space for Westside Gunn, Future, Lil Baby, and even Young Thug on the "Rascal" remix.
With his latest single, though, RMR is going back to where he started. "The Wishing Hour" premiering at the foot of the page, reimagines Matchbox 20's "3AM" as a slab of debauchery, with friend of the site Rob Thomas's lyrics scrapped in favor of a story about coke, drink, and being "fucking horny." It's the first part of RMR's 4th Quarter Medley, with two more mini-stories to pick up where this video leaves off. The full film is due out November 24.
Watch "The Wishing Hour" below.