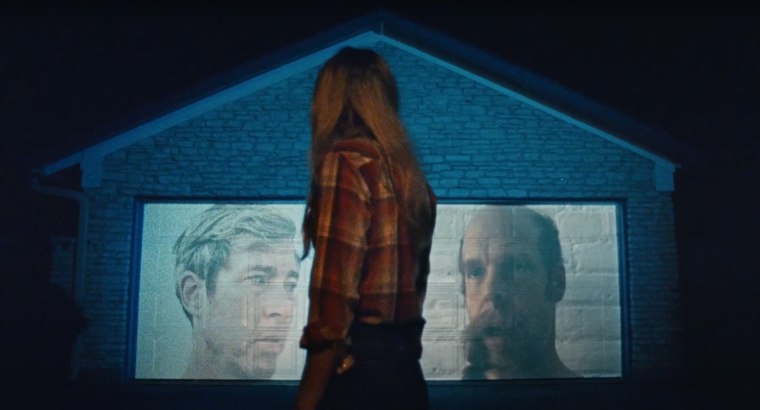 I've found myself falling down Steely Dan rabbit holes every other week or so. It all started off innocently enough, with the sort of behavior that the average person might call "normal."
Aja would be on in the background while I went about my weekend, its once chilly-seeming perfection warmer with every listen; Katy Lied, which I'd tried and discarded as a teenager, worked its way into regular rotation, not least because I'd attached myself to "Bad Sneakers" and its shameless New York romanticism. But before long we were all self-isolating, filling hours usually reserved for socializing with activities that might have seemed abhorrent in peacetime. So there I found myself, eight months into a period of profoundly anti-social living, reading everything that I could about Wendel, the drum machine that Donald Fagen and Walter Becker had engineer Roger Nichols build in a quest for absolute flawlessness on 1980's Gaucho.
Wendel was awarded a platinum record for their "work" on the album, but that's not really the point here. I was reading Alex Pappademas's excellent review of Gaucho at Pitchfork, where, towards the end, he describes Fagen and Becker as "two guys who were just entering their 30s" at the time of recording. And while I knew that this was true — on a subconscious level I was aware that these records were made by people in their 20s — I was shocked by the idea. How could two men this age, regardless of the million lives they seemed to be cramming into their every day back then, record a series of classic albums that made a mockery of the term "world-weary"? Steely Dan spent almost all of their time singing about disappointment, disaster, and divorce from the perspective of guys who were long past their heydays. How could two men who are roughly the age that I am now — two men who were very much in their artistic primes, at that — write a song like "Haitian Divorce"? Or "Hey Nineteen"?
Or "Deacon Blues," a song Becker said was about "a broken dream of a broken man living a broken life"? It's not too unusual to hear people in their late 20s musing on their own failures, but it's strange to hear it done so cleanly, with such clear eyes, with such mocking comedy focused on their own reflections. Robert Christgau said that it was "one of their warmest" songs. I didn't buy that.
Bill Callahan and Bonnie "Prince" Billy, two of America's most thoughtful songwriters and warmest singers, released their cover of "Deacon Blues" this morning. It's naturally more conversational than the original, relying on the loose interplay of their acoustic guitars as much as the wise drowsiness of Callahan's voice. But what strikes me about the cover is the iciness that still juts out from it. The inky-black humor of "Deacon Blues" can't be wiped out anyway — "drink Scotch whiskey all night long and die behind the wheel" is right there in the chorus — but it could easily be diluted by lesser artists. Instead, Callahan sings it with what almost sounds like sympathy for its out-of-time protagonist and Will Oldham, whose voice will sound lonesome in even the most celebratory settings, adds a bitter anxiety to the harmonies. It's hard to imagine any other artists covering this song so delicately, repurposing its terror without eroding its original intent. It's absolutely worth listening to below.