Bandcamp rolls out ticketed live streaming for artists
Bandcamp Live will allow artists to have ticketed virtual concerts, digital merch tables, and more.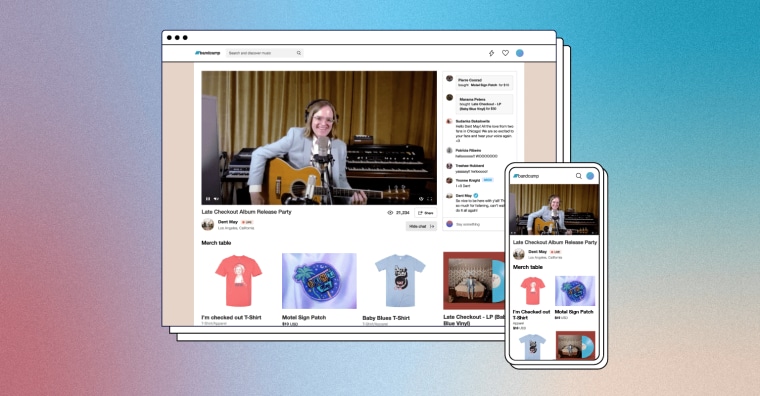 Bandcamp has announced its new live streaming feature, Bandcamp Live, allowing artists to have ticketed live performances and other features to keep them connected to their fans.
The shows will also have live chat, a virtual "merch table" and notification tools to promote the show to existing Bandcamp fans. Similar to the platform's Bandcamp Fridays, artists won't have to worry about sharing the revenue from ticket sales for a period of time. After March 31, 2021, Bandcamp will get 10% of ticket sales.
"Bandcamp Live is the next step in our effort to help our community thrive during this crazy time," the company said in its announcement blog post. "Streaming will never replace the experience of in-person performances, but we believe it's the next best thing."
A number of artists have already confirmed shows on the service, including (Liv).e, Pedro the Lion, Butcher Brown, and more. Bandcamp has more details on how artists can sign up for a stream here.