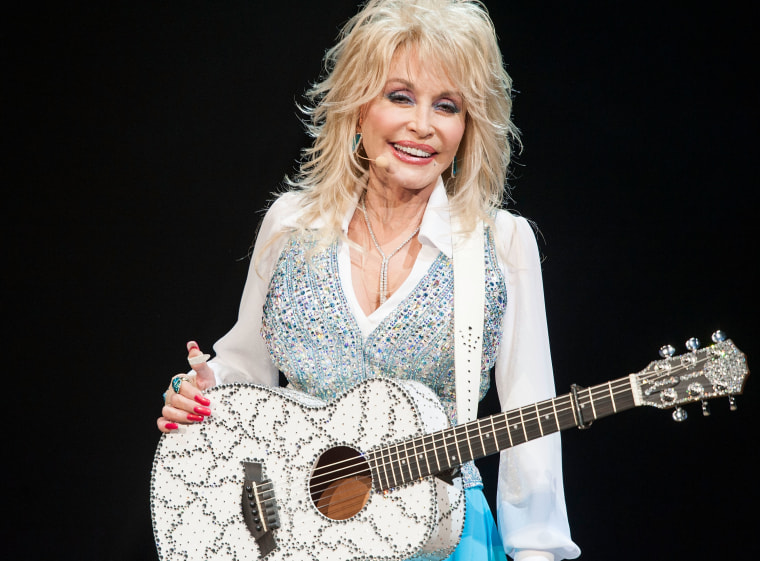 In April, Dolly Parton announced a $1 million donation to Vanderbilt University Medical Center's COVID-19 research, which included the development of a vaccine. A recent study in The New England Journal of Medicine credits Parton's donation with the development of Moderna's COVID-19 vaccine — announced on Monday, the vaccine has a 94.5% success rate in the prevention of COVID-19 contraction, according to early studies.
Parton announced her donation in April with an Instagram post crediting Vanderbilt surgeon Dr. Naji Abumrad. "[Dr. Abumrad] informed me that they were making some exciting advancements towards research of the coronavirus for a cure," Parton wrote before asking her followers to donations of their own.
Dolly Parton will appear in Netflix's Christmas on the Square, a holiday special with brand new music from the country legend. It will be available to stream on November 22.