New music from SOPHIE, Grimes, Shygirl, more to feature on Cyberpunk 2077 soundtrack
SOPHIE, Grimes, and more have Cyberpunk 2077 alter-egos, with Grimes set to appear in the game as Lizzy Wizzy.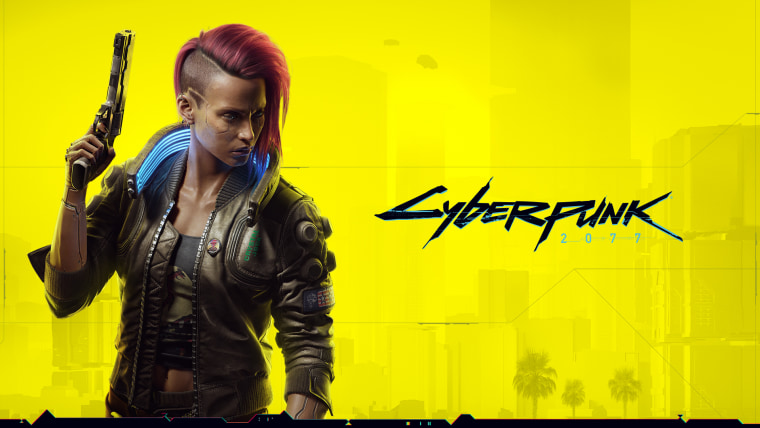 CD Projekt Red, the game studio behind The Witcher, among others, has today announced the soundtrack for Cyberpunk 2077, the Keanu Reeves-starring sci-fi game set to be released early next month. In addition to the previously-released Run The Jewels song "No Save Point," Cyberpunk 2077 Radio Vol. 1 and Vol. 2 will feature new music from SOPHIE, HEALTH, Grimes, Shygirl, Rat Boy, Eugene Blakrok, Nina Kraviz, and more. All the music featured on the Cyberpunk 2077 soundtrack will also feature on the game's in-world radio stations; as such, each artist also has a Cyberpunk 2077 alter-ego. Grimes, as previously announced, is Lizzy Wizzy, while SOPHIE and Shygirl take on the moniker Clockwork Venus, Let's Eat Grandma's Rosa Walton is named Hallie Coggins, Nina Kraviz is Bara Nova, and so on.
Earlier this year, while promoting her 2020 album Miss Anthropocene, Grimes discussed her involvement in the game: "I saw someone play an hour of the game [and it] was fantastic," she told fans on a livestream, "And I play a pp star who committed suicide on stage, and they had to quickly come and perform emergency surgery and replace her whole body with cybernetics while she was dead for an hour and then she finished the show as a cyborg. One of the greatest pieces of performance art ever made." Pre-order for each soundtrack goes live at midnight, with Vol. 1 releasing December 11 and Vol. 2 on December 18; view the full tracklists below.
Radio Vol. 1 Tracklist:
01. "No Save Point" - Run The Jewels (in-game artist - Yankee and the Brave)
02. "BM" - SOPHIE & Shygirl (in-game artist - Clockwork Venus)
03. "Kill Kill" - Le Destroy (in-game artist - The Bait)
04. "Metamorphosis" - Yugen Blakrok (in-game artist - Gorgon Madonna)
05. "Dinero" (feat. Cerbeus) - Konrad OldMoney (in-game artist - 7 Facas)
06. "When It's War" - Deadly Hunta & Maro Music (in-game artist - Footage Missing)
07. "Night City Aliens" - The Armed (in-game artist - Homeschool Dropouts)
08. "I Won't Let You Go" - Converge (in-game artist - Shattered Void)
09. "Friday Night Fire Fight" - Aligns (in-game artist - Rubicones)
10. "Adaptive Manipulator" - Tomb Mold (in-game artist - Bacillus)
11. "Selva Pulsátil" - Deafkids (in-game artist - Tainted Overlord)
Radio Vol. 2 Tracklist:
01. "PonPon Shit" - Namakopuri (in-game artist - Us Cracks)
02. "Delicate Weapon" - Grimes (in-game artist - Lizzy Wizzy)
03. "Who's Ready for Tomorrow" - Rat Boy (in-game artist - IBDY)
04. "Major Crimes" - HEALTH (in-game artist - Window Weather)
05. "I Really Want to Stay At Your House" - Rosa Walton (of Let's Eat Grandma) (in-game artist -
Hallie Coggins)
06. "Surprise Me, I'm Surprised Today" - Nina Kraviz (in-game artist - Bara Nova)
07. "Hole In The Sun" (feat. COS & Conway) - Raney Shockne (in-game artist - Point Break
Candy)
08. "History" - Gazelle Twin (in-game artist - Trash Generation)
09. "On My Way to Hell" - Połoz (in-game artist - Tinnitus)