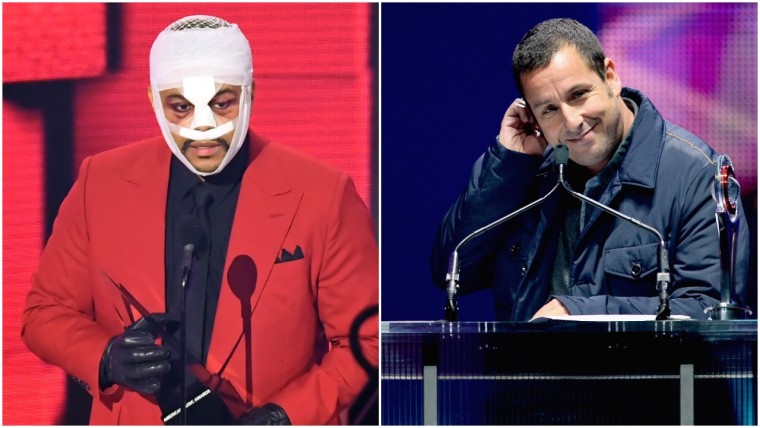 The full list of nominees for the 2021 Grammy Awards was released today, and as is the case every year, stans around the world went apoplectic over who wasn't nominated. However, there was an objectively surprising omission from the list this year: The Weeknd, who reached new levels of ubiquity with his album After Hours and its lead single "Blinding Lights."
It feels like an understatement to call "Blinding Lights" a hit. It's the biggest song of The Weeknd's career and recently notched a record-breaking 40 weeks in the top 10 of the Billboard Hot 100, overtaking Post Malone's "Circles." Of course, commercial considerations aren't the only factor in deciding Grammy nominees, but "Blinding Lights" is a good, fun song! Pre-pandemic, there wasn't a single time I was unhappy to hear it playing when I was in an Uber, which was almost every time I was in an Uber. I can't listen to the song now without worrying whether or not I've turned my stove off.
As confusing as this time must be for The Weeknd, he has a path laid down by his Uncut Gems co-star Adam Sandler. Before failing to receive a widely-expected Oscar nom for his role as Howard Ratner in Gems, Sandler vowed he would make "the worst movie ever" if he didn't get any love from the Academy. A joke? Probably. But his next role was Hubie in the dreadful Hubie Halloween, so there's some truth to it.
After Uncut Gems, Sandler chose to indulge the most polarizing aspect of his creative self, and that's what The Weeknd should do as well. He's never shifted his focus from making music for coke-fuelled cosmic sex acts, but his next era should make his previous ones look as safe as an extra thick condom. On the next album, The Weeknd needs to go all-in: invent a new form of genitalia and sell a prosthesis with the vinyl. Drop the chemical compound for an experimental, government-produced psychedelic as a subliminal message in one song. Fill a Tesla full of dead hot people and send it on autopilot down Rodeo Drive blasting the new music. Record a track with Drake. Real Caligula-level shit, basically.
The Weeknd found new heights of success in 2020, and he's likely to stick with the formula that got him here, Grammys or no. He's not entirely risk-averse, but he has a bag and knows it well. That said, there's something to be said about the Sandler method of playing the game expertly, beyond anyone's expectations, then flipping the table and sticking the pieces up your nose.