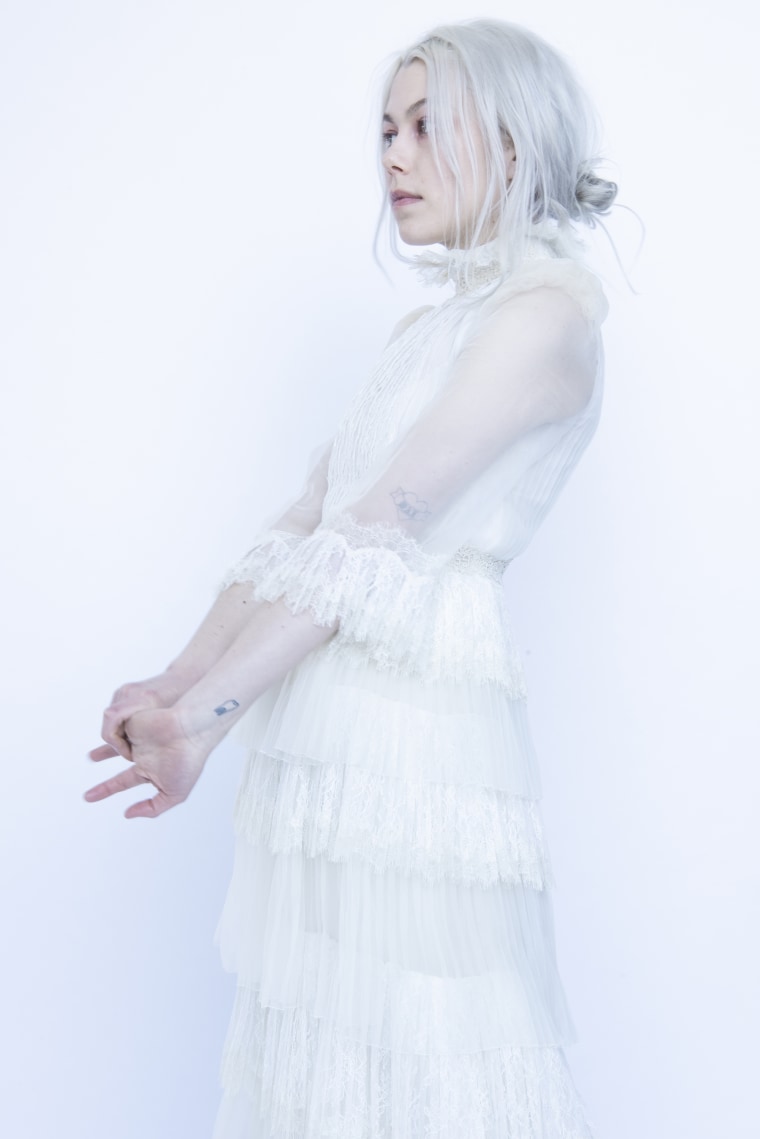 There likely hasn't been a more auspicious meeting of people with the words "Phoebe Bridge" in their names in all of human history until today, when newly Grammy-nominated artist Pheobe Bridgers shares her music video for "Savior Complex," directed by Phoebe Waller-Bridge, director of the beloved comedy Fleabag. The video is, for some unfortunate reason, streaming exclusively on Facebook for the time being.
The exceedingly charming black-and-white clip stars Normal People's Paul Mescal, another familiar face for anyone who spends too much time watching critically-acclaimed TV. But wait, it gets even better: there's a dog, too. According to a press release, the video came together when Phoebe B. and Phoebe W-B connected via email over a mutual appreciation for each other's work.
"Savior Complex" appears on Pheobe Bridgers' album Punisher. She recently shared a string-led reworking of four Punisher songs called Copycat Killer, and she recently celebrated her Billboard chart debut with a cover of "Iris" by the Goo Goo Dolls, a charity collaboration with Maggie Rogers.