Here's what the "escape room" genre on your Spotify Unwrapped encompasses
A brief explanation of the genre you allegedly listened to the most this year.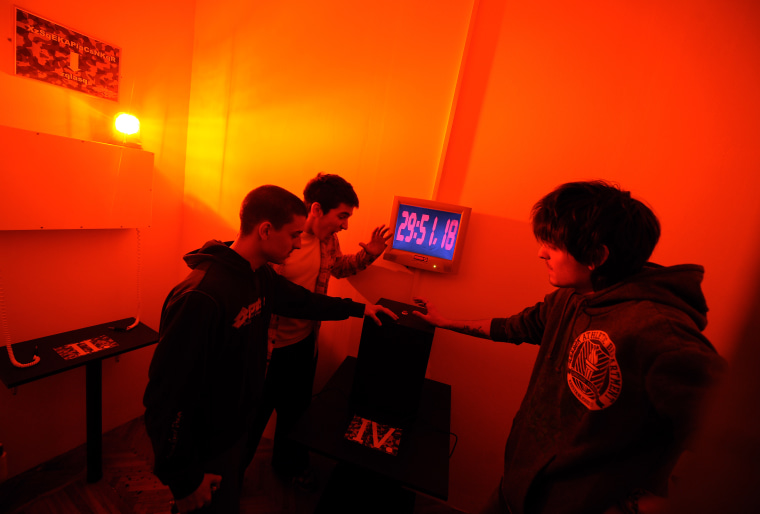 It's that time of year, and no, I'm not talking about the holidays or the onset of seasonal depression (just yet, at least). It's year-end list time. It's blurb time. It's self-congratulatory retrospect time. It's Spotify Unwrapped clogging up your feed time.
If you're anything like me, you may have been astonished to read that you actually listened to hundreds of genres over the past year, and perhaps even more surprised to read that there are that many genres to begin with (for the record, we here at The FADER use 31 genres to categorize every music post). Of the multitude of microgenres surfacing on Spotify users' radars today, one of the most truly baffling is "escape room."
As it turns out, it's one of 5,071 genre distinctions that Spotify uses to algorithmically categorize its library, all of which can be found on a website called Every Noise At Once — from happy hardcore to Polish reggae.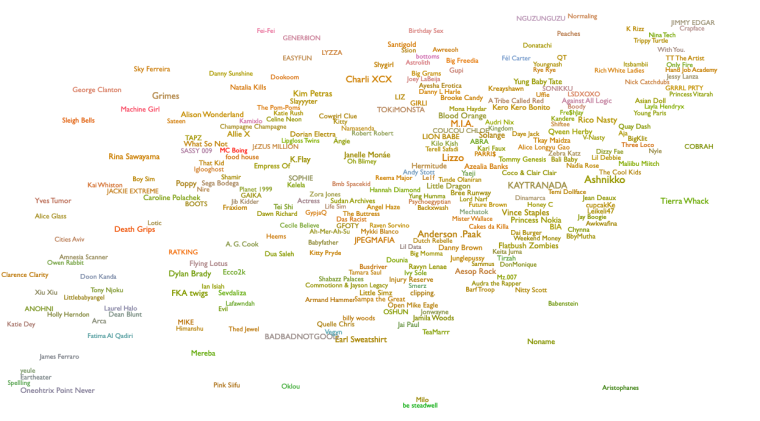 So, who qualifies as an "escape room" artist? The site lists Yves Tumor, Tierra Whack, Charli XCX, Death Grips, Kero Kero Bonito, Pink Siifu, Vince Staples, Sky Ferriera, Dean Blunt, and Sevdaliza as just a handful of the many acts in its orbit. Where sonic classification is concerned, it sees overlap with microgenres such as "hyperpop", "art pop," "trap queen," "electropop," "deconstructed club," and "alternative r&b."
While the data doesn't fully decipher the name "escape room," it turns out the explanation is quite simple, and it all boils down to vibes. Back when the genre first surfaced in 2016, Glenn McDonald, a data alchemist at Spotify, revealed that he actually named the genre himself.
"I made up the name myself, because I couldn't figure out any existing one to apply. The vibe is kind of an underground-trap/PC-music/indietronic/activist-hip-hop kind of thing, and I thought of "escape room" both for the sense of escaping from trap, and for the ideas of excitement, puzzle-solving and indoorness implied by the actual physical escape-room phenomenon."
That's a good place to start, but perhaps the genre is best encapsulated by the description on its Spotify playlist: "See also Intro, Pulse, Edge, ♀Filter or 2019; or the Sounds of Hyperpop, Art Pop, Trap Queen, Electropop, Deconstructed Club, LGBTQ+ Hip Hop, Alternative R&B, Indie Soul, Fluxwork, or Transpop." Long live the algorithm.