Report: Spotify develops "Plagiarism Risk Detector" to scan songs for copyright infringement
The streaming platform is proposing an interface any artist or composer can input their music in to detect similarities to other songs and potentially avoid lawsuits.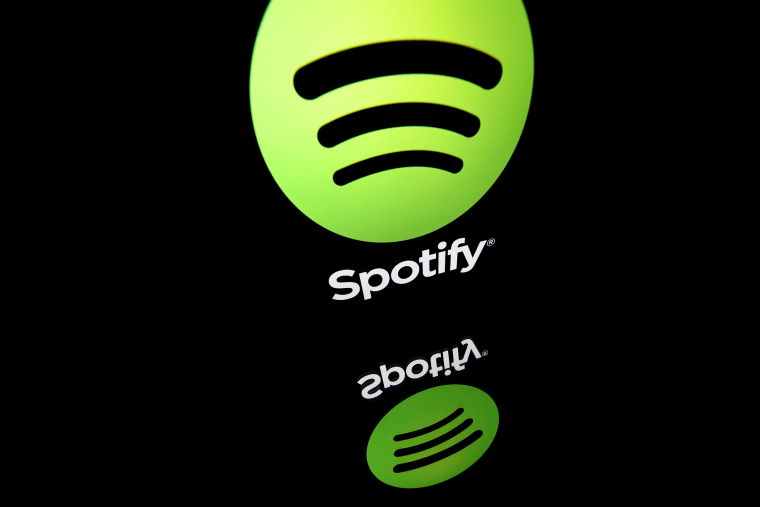 Spotify has applied for a patent for a new "Plagiarism Risk Detector And Interface" that will scan inputted music for plagiarism, according to filings obtained by Music Business Worldwide. The interface is reportedly being developed to help artists avoid lawsuits by revealing similarities in already-published songs.
To be scanned, the technology requires each song to be scanned using a "lead sheet," a form of musical notation common in the music industry. The interface's plagiarism detection utilizes artificial intelligence "trained on a plurality of preexisting encoded lead sheets," according to patent filings.
This database would allow the program to potentially determine a "level" of plagiarism in the song in close to real-time and give the user "a similarity value" comparing the song to other lead sheets in Spotify's database. This information, Spotify believes, could allow artists to change the offending elements of the song to avoid a lawsuit. The program could also tell the user is the composition is "completely new," i.e., not found in any lead sheets logged with Spotify.
The patent filing underscores a push for an accessible program that any artist or composter could use. Existing plagiarism detection methods "require significant expertise and are not suited for operation by typical artists and composers," the filing says, adding that "manual detection of music plagiarism requires substantial effort, skill, and excellent memory, and is generally known to be impractical".
Spotify's new tech, on the other hand, "is a graphical user interface (GUI) that is more intuitive, more precise as to the portion of the work that may be considered plagiaristic, and that provides dynamic visual feedback in substantially real-time."
A Spotify spokesperson did not confirm or deny the veracity of the patent filing in a statement to The FADER: "Spotify has filed patent applications for hundreds of inventions, and we regularly file new applications. Some of these patents become part of future products, while others don't. Our ambition is to create the best audio experience out there, but we don't have any news to share at this time."