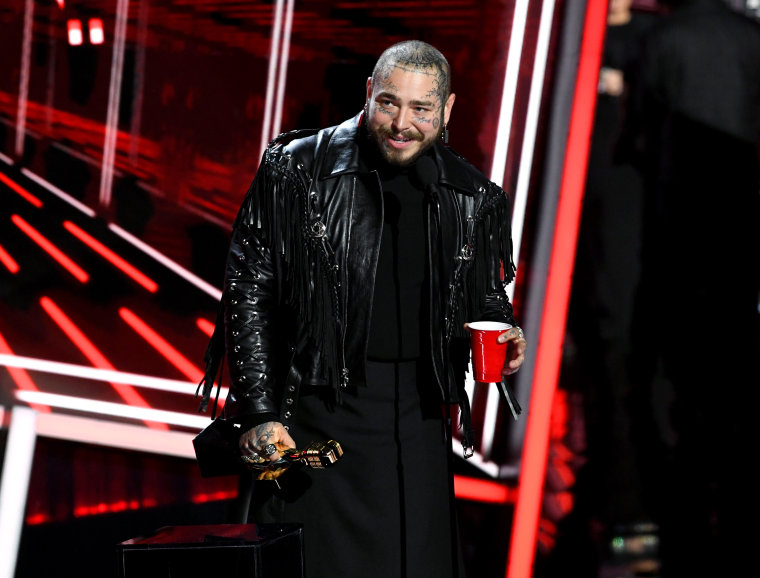 Post Malone topped Billboard's Top Artists charts for the second year in a row, making him the first artist to pull off the back-to-back feat since Adele in 2011 and 2012, according to Billboard.
His chart-topping third album Hollywood's Bleeding, which spent five weeks at No. 1 back in 2019, stayed in the Top 15 for the rest of the 2020 tracking period leading up to November 14. His record-breaking hit "Circles" spent 34 weeks in the Top 10, beating his own previous record of 33 weeks with the Swae Lee collaboration "Sunflower."
Taylor Swift, who came in at No. 9 overall, ranked as this year's top female artist for the fifth time having topped the list back in 2009, 2013, 2015, and 2018. Her most recent album Folklore was Swift's seventh No. 1 album, while one of its singles, "Cardigan," served as her sixth Hot 100 No. 1.
Korean boyband BTS ranked as the list's top group, while Roddy Ricch, who came in at No. 3 overall after The Weeknd, was the list's highest-ranked new artist.
See the full list here.