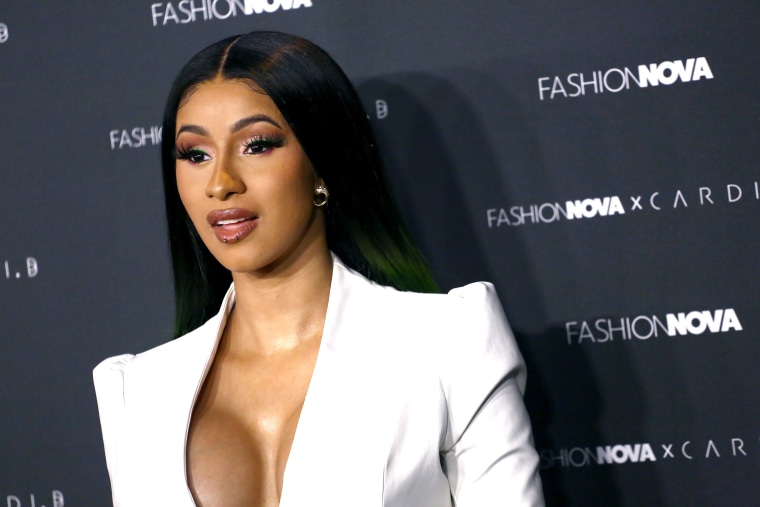 Cardi B is headed to trial over the use of a man's distinctive back tattoo on the cover of her first mixtape, Gangsta Bitch Music Vol.1, according to The Hollywood Reporter.
Kevin Brophy Jr. says Cardi used his image in a "misleading, offensive, humiliating and provocatively sexual way" on the artwork. While Cardi argued that the cover image is transformative fair use, U.S. District Court Judge Cormac Carney rejected the argument and sent the case to trial.
"To constitute a transformative fair use, the revised image must have significant transformative or creative elements to make it something more than mere likeness or imitation," Carney wrote in the decision, which also pointed to testimony from the album cover's designer Timm Gooden. According to Gooden, he was instructed to find a different tattoo for the male model's back after submitting an initial draft. He then searched "back tattoos" on Google and pasted an image he found onto the cover.
"Defining elements including the tiger and snake remain virtually unchanged," Carney continued. "Under these circumstances, a jury will have to decide the merits of Defendants' defense."