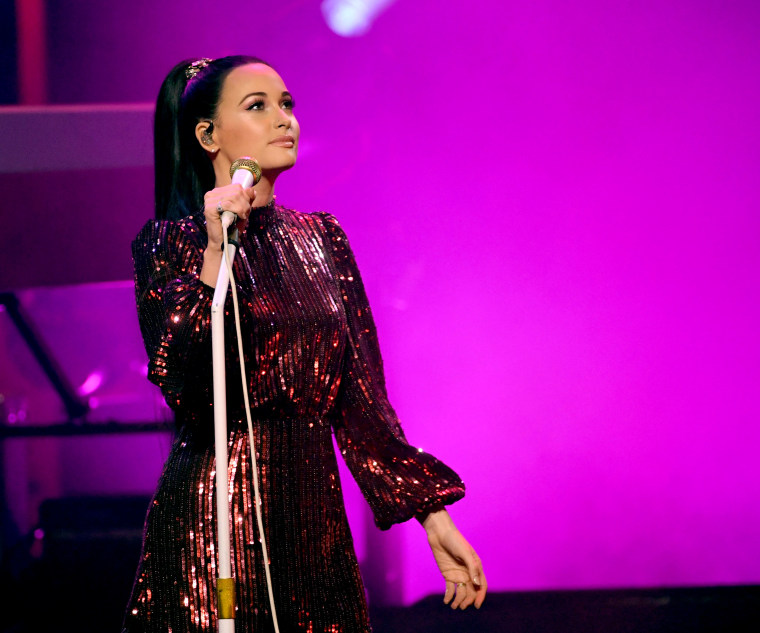 Kacey Musgraves has been cast to voice a character in the upcoming Studio Ghibli animated feature, Earwig and the Witch, according to The Hollywood Reporter.
Directed by Goro Miyazaki with planning from Academy Award-winner Hayao Miyazaki, the film follows the story of Earwig, a young girl searching for secrets about the witch she's forced to live with. Musgraves will be the voice of Earwig's mother, and is also set to record the English version of the film's theme song, "Don't Disturb Me." The film will also be Studio Ghibli's first entirely computer-animated feature film.
Taking to Twitter, Musgraves shared the news of her casting with her fans. "My all-time biggest heart dream came true," she tweeted alongside a photo of herself in the studio. While a release date for the film has not been announced, Musgrave's post suggests it will be "early 2021."