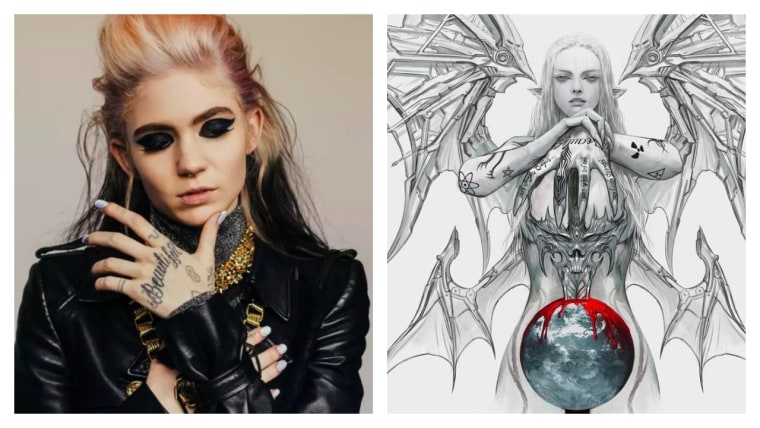 It's been a robust nine months since Grimes unleashed her fifth LP Miss Anthropocene, one of our favorite records of the year. When it was initially released, the album was emblazoned with an image of the software the "new Gods" use to design the simulation — something like an apocalyptic Photoshop. Now, that artwork has been swapped out on all streaming platforms, and replaced with a painting by artist Rupid Leejm.
Back in April, Grimes expressed regret over her choice for the cover, and explained that Leejm's painting was her original choice. "Everyone said not to use it, but I wish I trusted my gut," she wrote on Instagram. "I fucking LOVE this painting. Maybe there's a way to utilize it still... Normally I draw the covers myself I just wasn't feeling it for Miss A after like ten failed album covers. I love what we did with Ryder and Gmunk. Not hating on that, just wish I'd even kept this as the illustration in the program maybe instead of my drawing which... is fine but not blowing my mind."
The FADER has reached out to Grimes' camp for further comment.