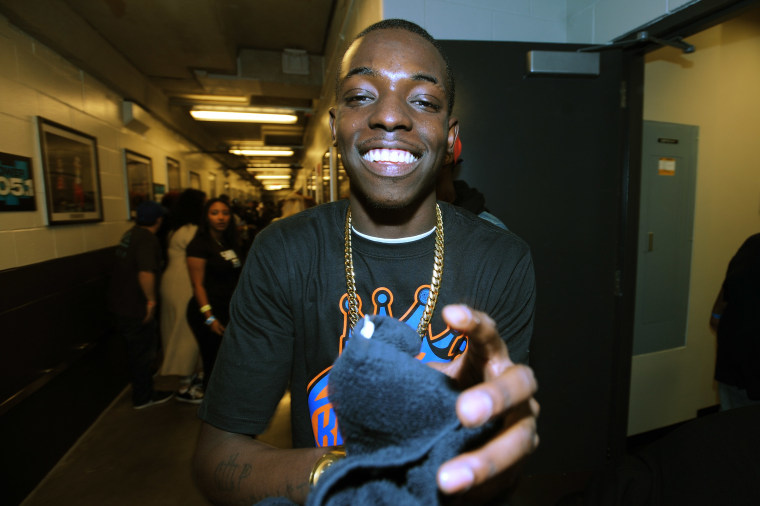 A conditional release date for New York City rapper Bobby Shmurda has been set, according to online records from New York State's Department of Corrections. Shmurda, who has been imprisoned since November 2016 on weapons possession and conspiracy charges, may be released on February 23, 2021.
Shmurda's hope for a conditional release comes months after the rapper was denied parole. According to the Department of Corrections website, "If the inmate is not released by the Parole Board at his or her initial appearance or a subsequent one, he or she may eventually be released by conditional release."
The conditional release date is determined by a committee consisting of prison staff called The Time Allowance Committee — the group looks at an inmate's behavior and participation in programs to decide whether or not to deduct "good time" off the sentence. Any former inmate who is given a conditional release must live under the supervision of a parole officer.
Law enforcement sources have told TMZ that any infractions on Shmurda's part could result in the revocation of his conditional release. If this occurs, Shmurda will likely remain imprisoned until the completion of his sentence on December 11.