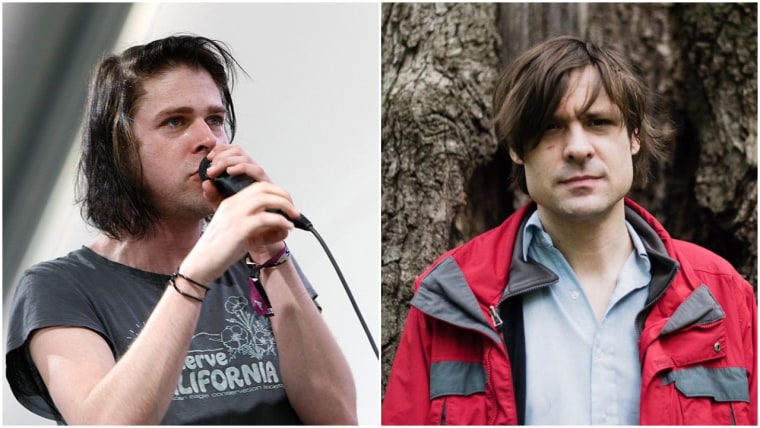 Ariel Pink and John Maus were both in attendance at the Capitol Building on Wednesday as a mob of Trump supporters forced their way into the premises in an apparent bid to overturn the results of the 2020 election.
The chaotic and violent event left four people dead and led to Trump being suspended from Twitter and Facebook after he posted messages in which he repeated his belief that the election was "stolen" from him and telling his supporters: "I love you."
Among those supporters were indie musicians Ariel Pink and John Maus. A picture of the pair was posted on the private Instagram account of director Alex Lee Moyer, who was also in D.C. with them. Further footage of the group on the grounds of the Capitol during the insurrection have also emerged.
January 7, 2021
And here's the picture. Sorry your creepy shitty white men favs are confirmed creepy shitty white men! pic.twitter.com/J3CP8YBLj9

— Kat Bee (@katbeee) January 7, 2021
On Thursday morning, January 7, Pink tweeted to confirm that he "was in dc to peacefully show my support for the president." Maus has yet to comment. The FADER has reached out to reps for both artists for more.
i was in dc to peacefully show my support for the president. i attended the rally on the white house lawn and went back to hotel and took a nap. case closed

— Ariel Pink (@arielxpink) January 7, 2021
all the people at these events deserve whats coming to them. they took the risk knowing full well what might happen. BLM protests over the past 6 months are not informed about the pandemic?

— Ariel Pink (@arielxpink) January 7, 2021
Ariel Pink released his most recent album Dedicated to Bobby Jameson in 2017. He has long courted controversy and previously appeared to show right wing leanings, tweeting "vote for trump" as recently as this morning.
Maus has not directly commented since his apparance at the riot was revealed. On Thursday night, he shared an encyclical published by the Vatican in 1939 condemning the rise of German nationalism. In response to a fan's tweet asking "if ariel pink has you locked in a hotel room in DC," Maus posted a photograph of Saint Edith Stein.
Previously, Maus was involved in Adult Swim series Million Dollar Extreme Presents: World Peace which was cancelled in 2016 after one season when creator Sam Hyde was criticized for using alt-right memes in the show. His latest album, Screen Memories, arrived in 2017.