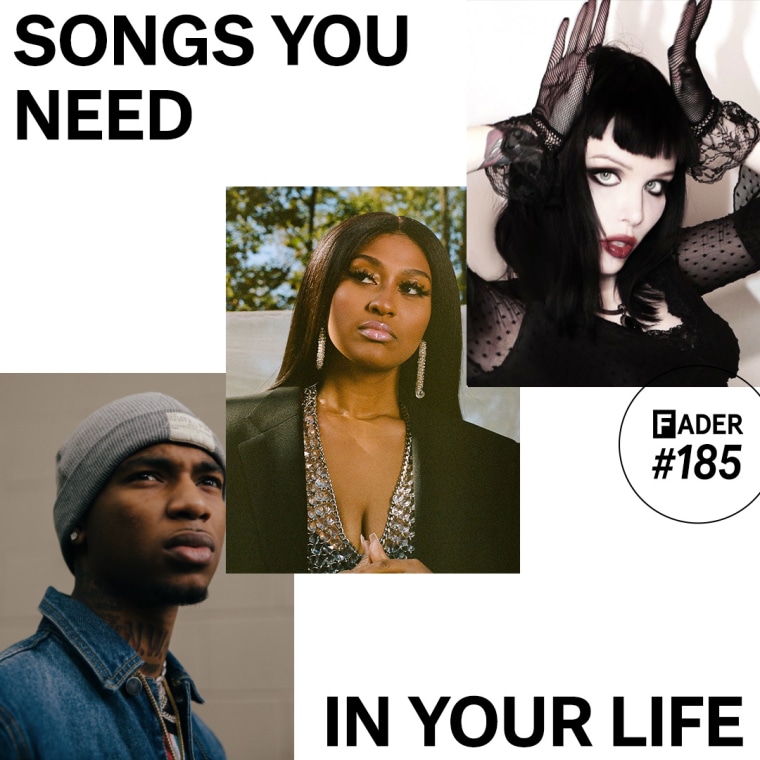 Each week, The FADER staff rounds up the songs we can't get enough of. Here they are, in no particular order.
"Good Days" — SZA
Nostalgia begone: "Good Days" feels like an ethereal harbinger to what still lies ahead, and at least in SZA's case, it's paradisiacal. Give this woman all the damn time she needs to finish the follow-up to CTRL, if this is the level of quality we're about to receive.
"Off The Porch" — Key Glock
Key Glock just keeps getting better, a feat exemplary of his first offering of the new year that has the Memphis wordsmith beefing up for the competition. Consider the money chased.
"My Name is Nat Ćmiel" — yeule
We've had the past year to get lost in the dreamscapes of yeule's debut album Serotonin II, and now she's ready to reintroduce herself. "My Name is Nat Ćmiel" plays less like the glitched out bangers she's capable of delivering, and more like a cryptic manifesto for what's still to come.
"1491" — Navy Blue
Whether it's how he glides above the harsh blare of sirens, or how he towers over his history, there's an indisputible sense of altitude on Sage Elsesser's lead single from Songs of Sage: Post Panic!
"Girl Like Me" — Jazmine Sullivan feat. H.E.R.
We're really getting a whole new Jazmine Sullivan album tomorrow, and the latest offering — which features vocals from H.E.R. — would be a staggering listen even if she didn't admit in its lyrics that someone blocked her. The audacity.
"Suffer and Swallow" — Alice Glass
Mixing salt into the sugar bowl is Alice Glass's game, and she plays it with an expert's precision on "Suffer and Swallow," the righteously sadistic lead single from her long-anticipated forthcoming debut album.
"Emotion" — Molly Burch feat. Wild Nothing
The dream-pop skies have opened, and not a minute too soon.
"let all the poisons that lurk in the mud seep out" — Kelsey Lu and Yves Tumor
Precisely what they said. Kelly Moran and Moses Boyd also lent their gifts to this writhing mass of catharsis.
"Parallel 4" — Four Tet
Anytime Kieran Hebden opens up the archives — as he did on Christmas day with two new albums, Parallel and 871 — your best next bet is to listen closely, if you know what's good for you.
"Vamp Anthem" — Playboi Carti
A lot of y'all were talking about your ears bleeding on Christmas morning, and on "Vamp Anthem," one gets the feeling that Carti would gladly lick it up. It's giving Count Chocula theatrics.