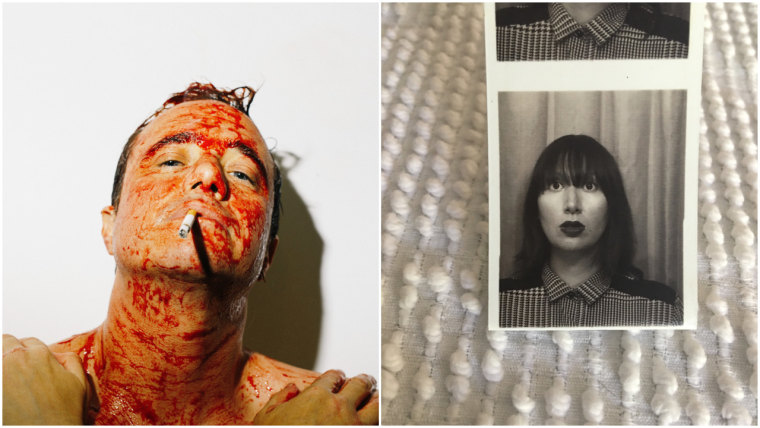 Paris-based musician, composer, and producer TRZTN (Tristan Bechet) once worked with Yeah Yeah Yeahs' Karen O on the soundtrack to the cute and stylish Where The Wild Things Are soundtrack. It's safe to say the wold has gotten a little darker in the decade since that 209 release and, so too, has TRZTN's music. Today he and Karen O reunite on "Hieroglyphs," a warped and murky song lifted from his forthcoming album, Royal Dagger Ballet.
Like much of Royal Dagger Ballet, "Hieroglyphs" has a dream-like quality to it with synths and industrial drums clattering off of one another to create something both dissonant yet cinematic. O's vocals, often so urgent when fronting her explosive band, float delicately above the electronic sound design before being digitally manipulated into something more supernatural and bizarre.
The "Hieroglyphs" video, premiering below, features dancer Victoria Dauberville and was filmed was filmed in a Parisian garage.
Speaking about his Karen O collaboration, TRZTN told The FADER: "'Hieroglyphs' cements the album's theme of trans-dimensional, surreal journeys. A place both beautiful and violent. I sent her a sketch which she then recorded quirky, celestial lyrics setting the tone for what's to come. Her siren-like wails and whimsical fairy-tale like approach added the emotional dimension. Without holding back I embarked on a phantasmagorical way of production - sculpting sound more than composing conventionally. I recorded clangs and digital whitenoise. I re-shaped her voice, deformed the structure, and resampled her own vocals creating the main staccato vocal theme. The track disintegrates and falls back together like the push and pull of a rubber band stretching. 'Hieroglyphs' resembles an odd Lynchian dreamstate; bizarre and beautiful. A sonic portrait that warbles away into space dust."
Royal Dager Ballet, which also features contributions from Interpol's Paul Banks, Jonathan Bree, Surfbort's Dani Miller, and more is released on January 22.