SOPHIE has died
The pioneering avant-pop artist was killed in an accident this morning in Athens, Greece.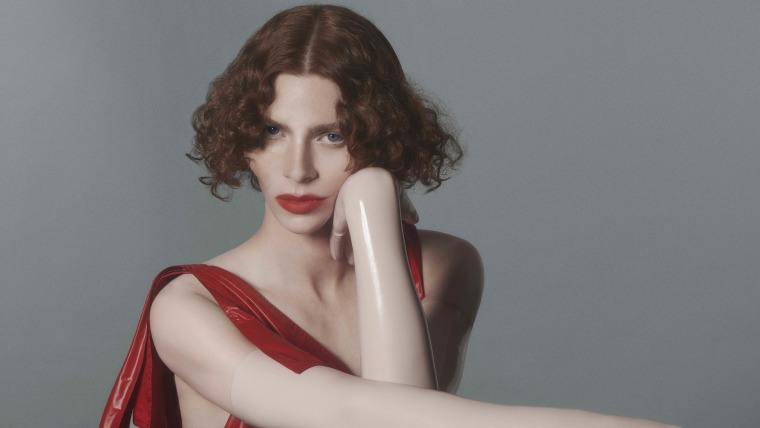 SOPHIE, the pioneering Scottish artist whose vibrant electronic productions expanded modern pop music's scope, has died aged 34 after an accident at home in Athens, Greece.
"Tragically our beautiful Sophie passed away this morning after a terrible accident," SOPHIE's labels, Transgressive and Future Classic, said in a statement. "True to her spirituality she had climbed up to watch the full moon and accidentally slipped and fell. She will always be here with us. The family thank everyone for their love and support and request privacy at this devastating time."
Sophie Xeon was born and brought up in Glasgow, Scotland, and made waves in the underground in 2013 with an irrepressible debut single, "Nothing More to Say." Playfully elusive and confounding in interviews, SOPHIE fully broke through with another joyously revolutionary dance track, "Bipp," later that year before collaborating with PC Music's A.G. Cook and Quinn Thomas on the highly stylized "Hey QT."
SOPHIE's debut album, Product, a compilation of those early singles with a handful of new tracks, was released in 2015 to critical acclaim; a full studio album, Oil of Every Pearl's Un-Insides, followed in 2018. The record was nominated for Best Dance/Electronic Album at the Grammys, a remarkable achievement for an unconventional artist so intent on pushing pop music to its extremes. Further proof that SOPHIE had fully infiltrated the mainstream came through collaboration, first with Charli XCX and later with artists as disparate as Vince Staples and Madonna.
"Sophie was a stellar producer, a visionary, a reference," Héloïse Letissier, also known as Chris, wrote on Twitter after the news broke on Saturday morning. "She rebelled against the narrow, normative society by being an absolute triumph, both as an artist and as a woman. I can't believe she is gone. We need to honor and respect her memory and legacy. Cherish the pioneers."
More to follow.