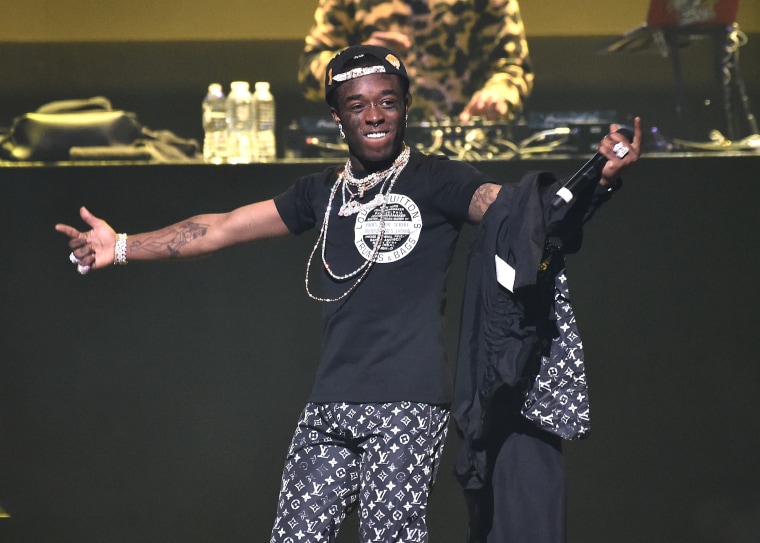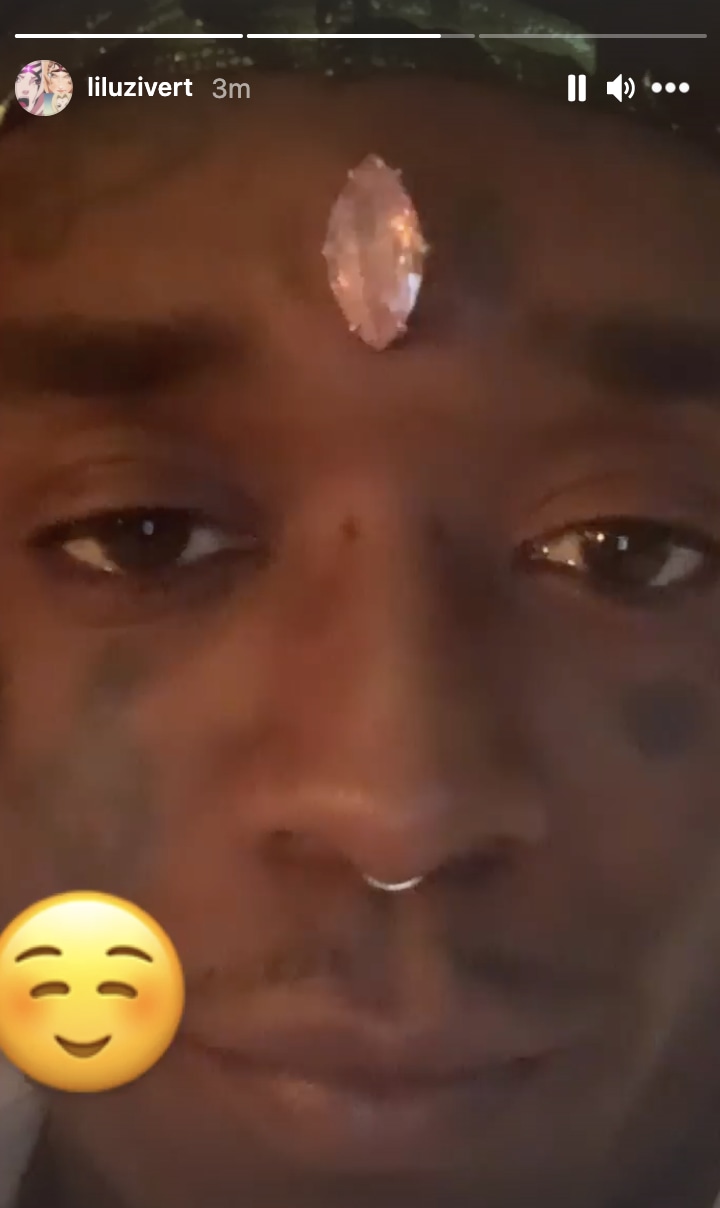 It all started on January 30, when Uzi tweeted about the stone for the first time. "I've been paying for a natural pink diamond from Elliot for years now," Uzi wrote, referring to jeweler to the stars Elliot Eliantte. He retweeted a claim that the diamond was worth $24 million, and added that the gem was worth more than "all my cars together, plus home." Uzi claims to have been paying off the diamond since 2017.
Soon after the piercing made its debut on Tuesday, fans claimed the piercing was off-center. Uzi addressed those claims in his Instagram stories today: "It's actually in the middle," he said with a joyless expression on his face. "When the swelling goes down I'll get a short bar so it won't move. Y'all keep talking 'bout it's off 'cause of the long bar in it so it can move, cause of the swelling."
So there you go. Place your bets now on which rapper will pierce which appendage to top Uzi's extremely expensive third eye.