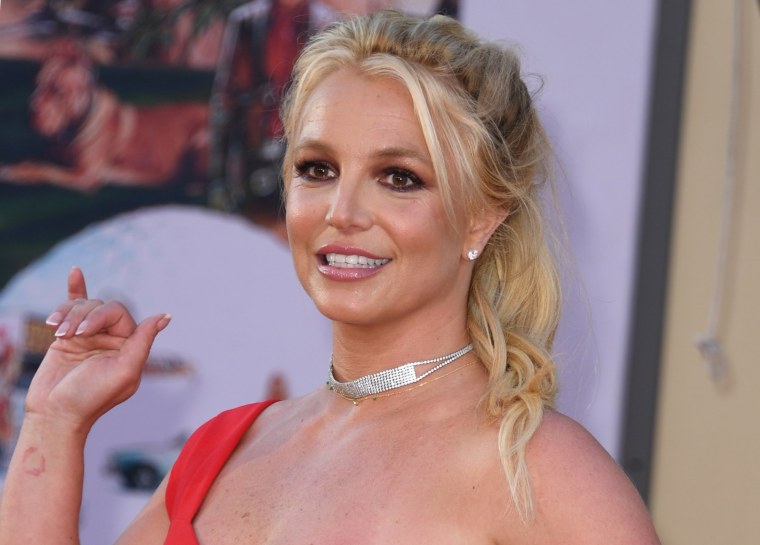 A judge has overruled Jamie Spears's objections to the appointment of a co-conservator to his daughter Britney Spears' estate, Variety reports. Late last year, California judge Brenda Penny appointed Bessemer Trust Co. as co-conservator of Britney's estate, alongside Jamie. The appointment of Bessemer was a significant win for Britney in her long-running efforts to wrest control of her career and estate from her father, who was established as conservator of her estate over a decade ago after a period of significant mental distress. Shortly after, Jamie, per Variety, objected to the order, stating that Bessemer's involvement in the conservatorship would improperly reduce his powers over Britney's estate.
Per Variety, in court on Thursday Penny denied Jamie's assertion that Bessemer's involvement would improperly reduce his powers. Although this is a victory for Britney, who has previously established that she doesn't want Jamie in control of her estate, Penny at the same time denied Britney's request to have Jamie removed entirely from the conservatorship.
Britney's lawyer Samuel Ingham told the court that the co-conservatorship would give Bessemer and Jamie "an equal division of responsibility", and that both parties would "figure out together the best way to handle this complex estate." He also acknowledged the issue of Britney's requests to have Jamie removed from the estate, stating: "It's no secret that my client does not want her father as co-conservator, but we recognise that removal is a separate issue." Read the entire report at Variety.
This is not the first time Britney's requests to have her father removed from her conservatorship have been denied; in November last year, when Bessemer was appointed as co-conservator, Britney requested Jamie's suspension due to a lack of transparency in his business practices, but the request was denied.
The past week has seen an outpouring of support for Britney from fans and fellow celebrities after the release of Framing Britney Spears, an hourlong New York Times-produced documentary about Spears' time in the public eye, the unusual nature of her conservatorship — a legal framework designed to help those who are physically or mentally unfit to control their own estate — and the #FreeBritney movement that has emerged over the past few years. After the release of the documentary, Britney released a statement on her Instagram, writing "I'll always love being on stage, but I am taking the time to learn and be a normal person. Each person has their story and their take on other people's stories !!!! Remember, no matter what we think we know about a person's life it is nothing compared to the actual person living behind the lens 📷✨ !!!!"